Welcome to another edition of Mirror Monday! This week I'm welcoming a new addition to our entry area. Since we changed up the storage pieces, the one thing we were lacking was a mirror. The addition of a mirror to either a back or front entryway is key. Most people like to have a quick peek at themselves before going out the door. It's funny how you don't know how much you use the functionality of a mirror until you remove one! It's been months since we had a mirror at the front, even the kids have been missing it. I'm so excited we found a great decorative mirror to complete this space.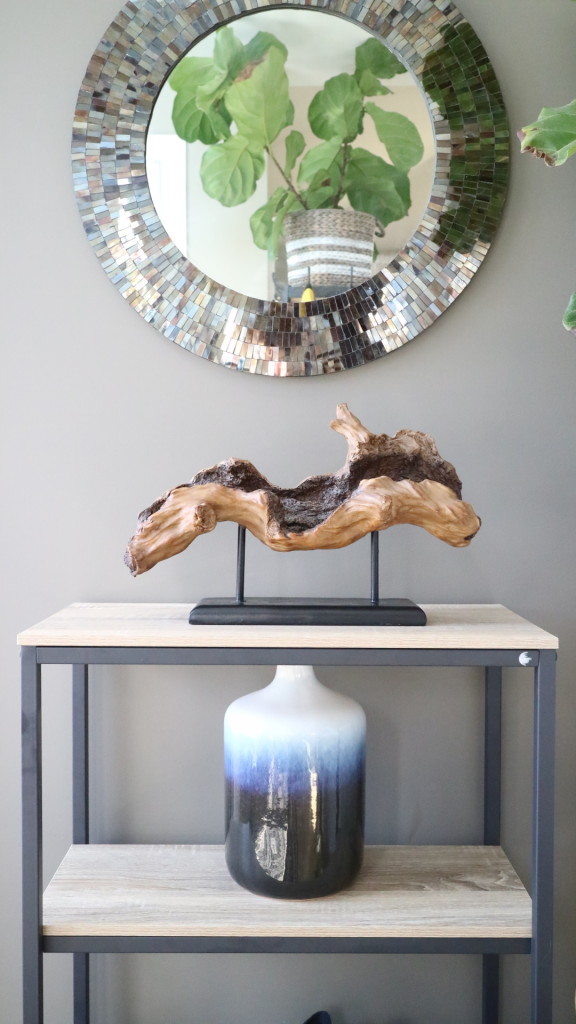 Introducing The Aventurine Mirror from The Brick. Inspired by the aventurine stones of Eurasia, this round mirror's mosaic frame shimmers with flecks of brown, orange and copper is accented with a black inlay. I love the highly decorative frame with the perfect colour palette to play of the wood of my North Avenue small bookcase.
Shelf Accessories: Instore finds from The Brick
Disclaimer: This post was paid by The Brick but my thoughts and options remain my own.