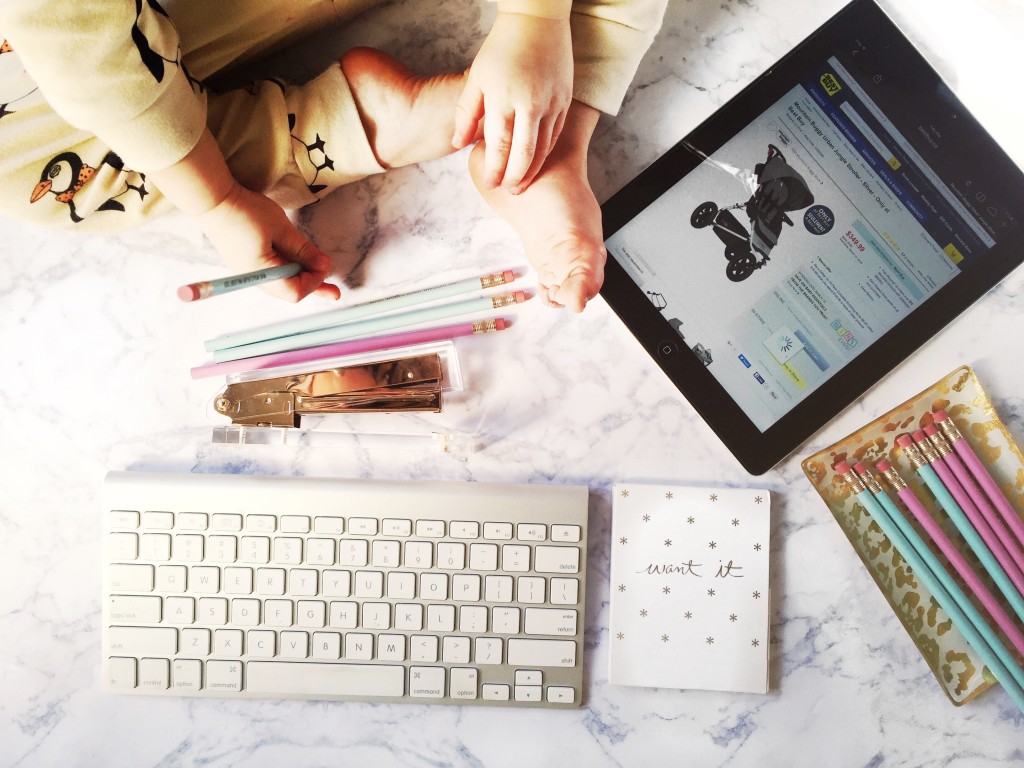 I still can't believe it's been 2 and a half years since my little guy was born. Time flies! In that short time I've really had a steep learning curve when it came to baby gear. Alastair is my first baby, so the world of infant products was a complete unknown. I will say after 2 years I have learned a lot. My biggest piece of advice is to do some research on the big products you'll be using everyday. They matter! You want something functional, stylish and durable. Two of the products I use almost everyday and are still using after 2 plus years are my stroller and an infant carrier. Both of these items are a must! I wanted to share with you guys 2 great options and best yet BOTH are on sale till the end of March 10th at the Best Buy Baby Sale!
Let's start with the Mountain Buggy Urban Jungle Stroller. I love a three wheel all terrain stroller. You can take it to the mall or in the river valley on the trails.  This versatile stroller is engineered for active parents and features a shock absorbing suspension, easy-to-access handlebar brake, and gear tray with pocket. Air-filled tires can also glide over all types of terrains. My husband likes to jog with the stroller but I prefer to walk everywhere including the grocery store. So we needed a stroller that covered all the bases. I first saw this stroller in my mommy group, so many moms I know had it. That was my fist sign that it was a great investment. It is regular $529.99 but it will be on sale for $349.99 during the Best Buy Baby Sale!
Finally, the BabyBjörn Baby Carrier One. I love that is multifunctional front and back baby carrier that is simple to use and comfortable in all positions. It's a long term carrier purchase. I can still use it with my toddler on my back!  It is nicely padded and fits both my husband and myself with fast and easy adjustments. It's now on sale for a limited time for $159.99 from $279.99!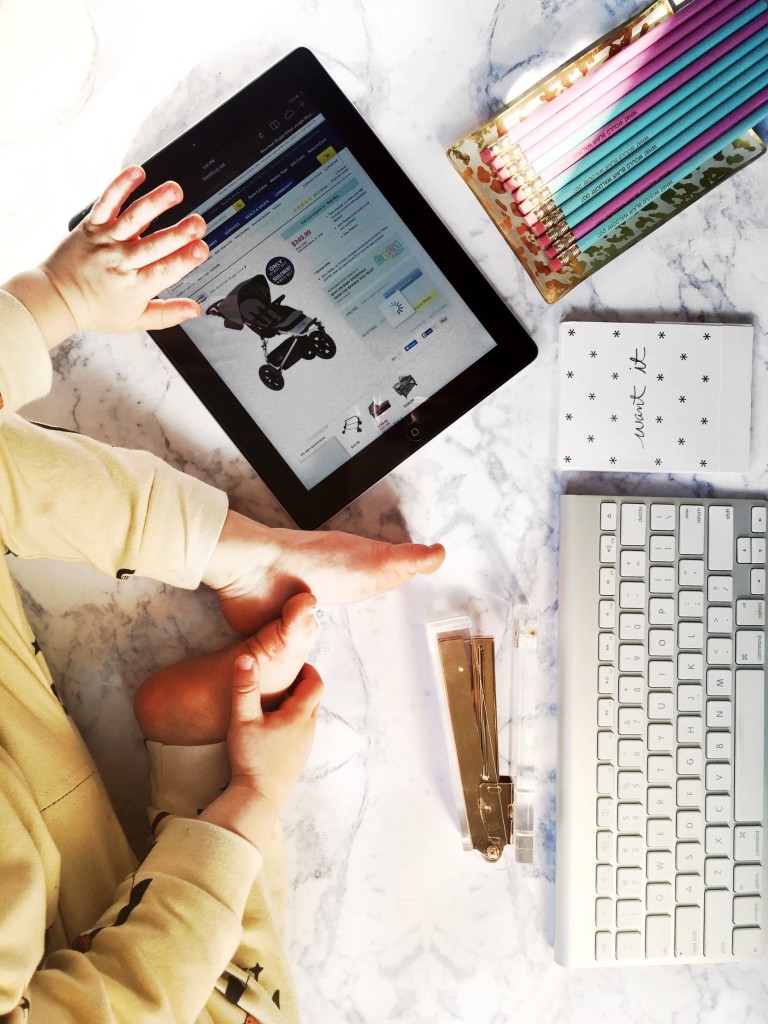 Sign up for The Baby Samplers Club for great perks like testing and reviewing baby products for free in exchange for writing a reviews. That's right guys… for free! Now that's worth checking out my blogging friends!
Thank you Best Buy for partnering on this post!