With Father's Day just around the corner, I've got some last minute gift ideas for that special Daddy in your life. Whether he's fancy or athletic here are a few ideas to spoil him this year…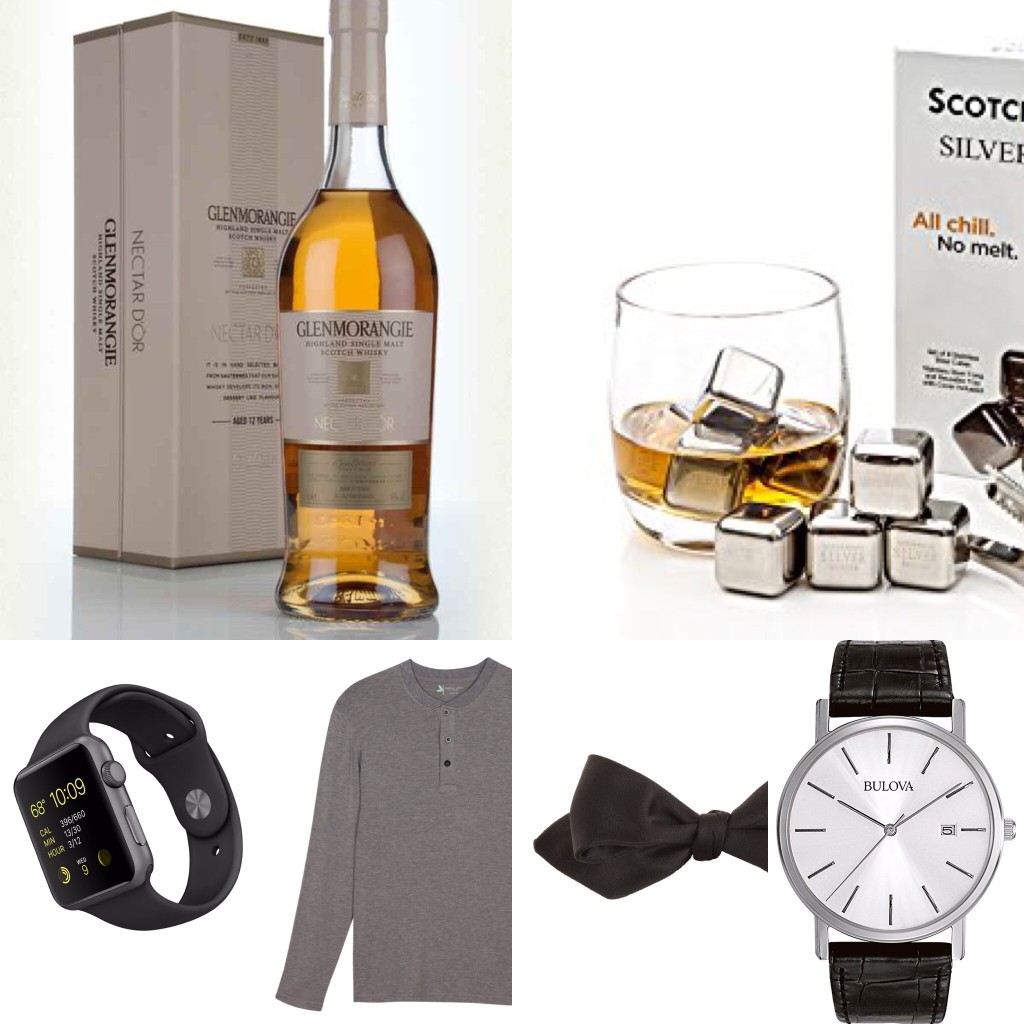 Scotch! Any Glen Morangie is a great choice, they all have amazing flavour and hit in a mid range price so they won't break the bank to get that high end taste.
Stainless Steel Scotch Rocks: I know you've probably seen the rocks on tons of gift guides this year. That's because they are amazing if you are a Scotch drinker. They chill your drink without melting and diluting it. They are great for white wine too! 😉 BUT I suggested the stainless steel versions, there are actual "rocks" on the market and they are porous soap stone. Over time they absorb their enviromonet, like the soap from your dish washer… gross!
A High Tech Watch: For an athletic type it can be amazing to track your progress throughout the day.
The Softest Tee: This tee shirt is sooooooo soft! When I say softest, I mean it! I love their women's and baby lines too. Shedo Lane makes UV sun protective clothing that is both fashion forward and comfy.
Bowtie: For that fancy guy in your life, a black bowtie is a must! And this one costing under $100 but looking like $400 is worth every penny.
Sophisticated Watch: If that Daddy in your life dresses up for work or in life… this watch is amazing. Slick, modern, minimalist: this watch will go with anything from a suit to a cardi.