Many of you noticed on my Instagram stories last week that we changed up a major part of our master bedroom, our bed. I don't know what it is about Fall but every year it makes me have the same motivation… purge, organize and complete decor projects around the house. It's like I'm preparing for hibernation, I'm kidding but not kidding at the same time. One of the major projects left in our master bedroom was changing out our mattress and bed frame. We have owned the same ultra firm California king mattress for over 6 years. The size made it difficult to find any sheet sets in Canada that I liked, strike number one. Not to mention, both my husband and I were so over the hard surface. Flash forward 10 months! Yes, it took us that long to finally pull the trigger on a new mattress. Here we are, sleeping on a cloud… it makes me wish we had done this years ago.
If you are in the market for a new mattress, here are the reasons why we went with the Beautyrest Hotel Diamond 6 plush king mattress set from The Brick. Exclusive to The Brick, the bottom layer of springs features Beautyrest's Evolution pocket coils to reduce motion transfer between sleep partners. Not to point fingers, but "someone," not me… moves a lot in their sleep. So the pocket coils were a key feature we needed with our new mattress.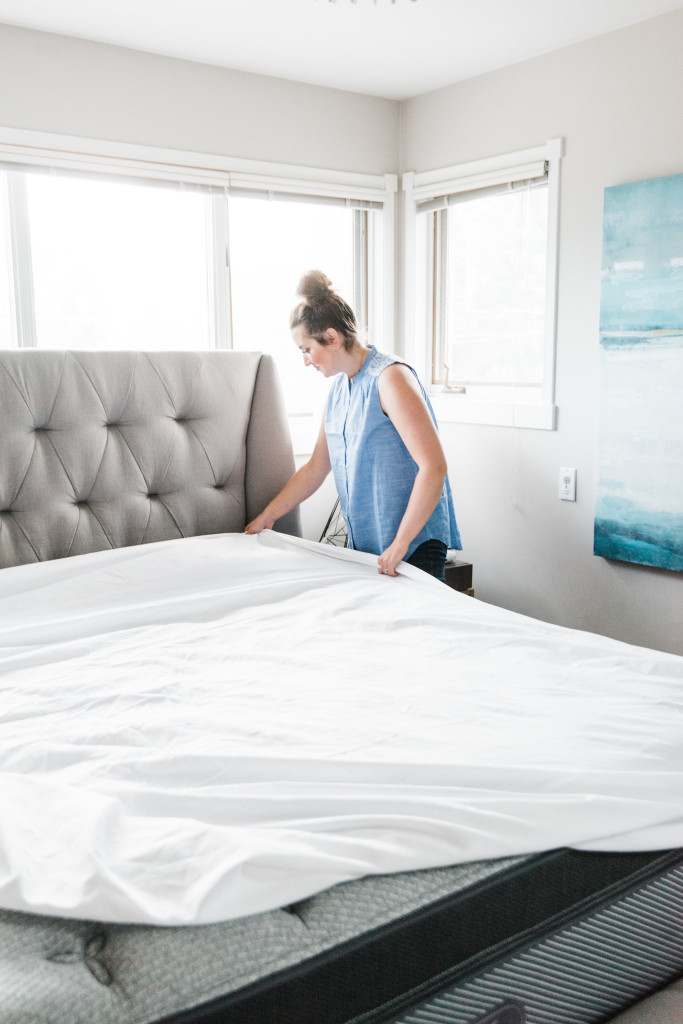 Our last mattress was far too firm for both of us. So this time around we wanted to invested in something both plush and supportive. The soft foam and cooling gel is just what we were looking for, designed to help alleviate sore muscles while cradling you in supreme comfort it's like sleeping on a cloud that hugs every inch of your body. This mattress was exactly what we've been searching for, feels like we are on vacation at an expensive resort.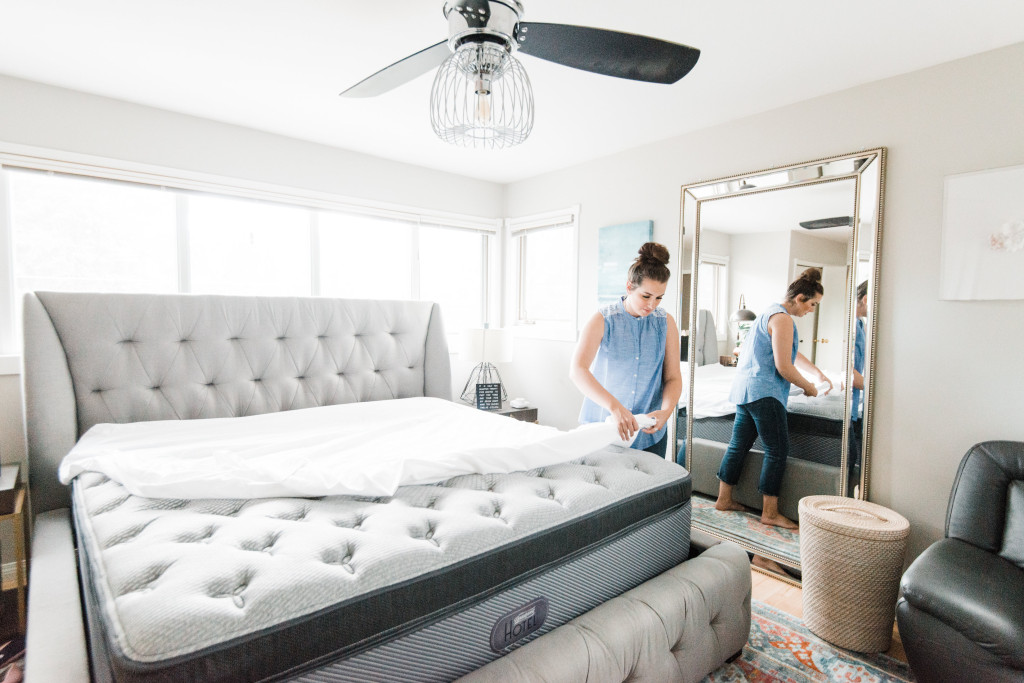 My tip for creating a Bedroom Oasis: Go in store to The Brick, lay down on every single mattress and let your body make the final decision. The moment I lay on the Beautyrest Hotel Diamond 6 plush I knew it was the one I needed in my life. An amazing sleep is worth it, treat yo self! There are very few purchases that are this life changing, why wait?

End Tables: The Brick || Lamp: The Brick || Bed: The Brick  || Mirror: The Brick 
Disclaimer: This post was sponsored by The Brick but my thoughts and opinions are my own. Thank you for supporting the companies that help me do the job I do.