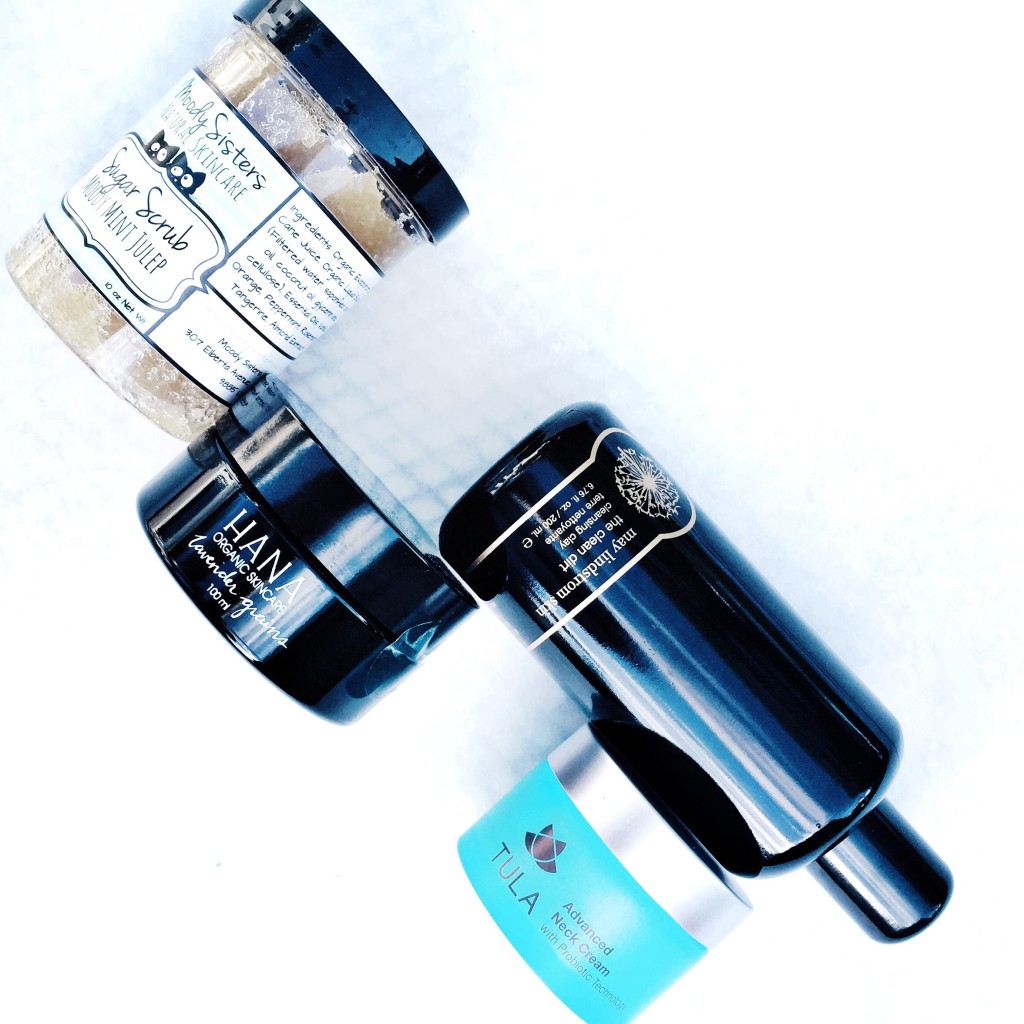 We all know I love a great organic skincare option. So I thought I would share some products that have been loving the past few months. These are the beauty game changers that you don't want to miss this fall:
Tula Skin Care Advanced Neck Cream: This super hydrating balm-like cream works to firm the delicate skin on the neck and décolletage while attacking fine lines, wrinkles and crepey skin.Since my 30th birthday, I've been very aware of age on my skin. This is the first organic neck specific cream I've seen in the beauty market. It's unbelievable smooth and nourishing, I can't go back to ignoring my neck after using this product.
Formulary 55 Rosehip & Clay Facial Mask: I first saw this amazing mask at Anthropologie for sale. They are great at finding unique products in all their departments, so I knew they had found a skincare gem. It is a detoxification mask but I mostly love the softening effect it does for my face. The results are exceptional and the experience is spa like. I love to mix my own mask, it helps me make the product go a long way when I decide on the water/ clay proportion.
Moody Sisters Skincare Sugar Scrub: If you read my blog post months ago about the harmful effects of micro-beads in exfoliating products, you know I've been making a shift to fully eliminate those tiny plastics in my skincare routine. I love this natural scrub, the sugar does a better job of exfoliating then any micro-bead ever could. I went with the Mint Julep but the Berry scent is just as amazing.
Hana Organics Lavender Grains Facial Exfoliate: I love this 2in1 facial cleanser and exfoliator! Not just because it kills two birds with one stone, or that is all natural. It's the results I crave! It removes any dull dry skin from my face, leaving it smooth and bright. You can leave it on for 10 minutes making it more of a mask experience. I like to do that once a week to get the most out of this versatile product. For the money, this is a steal of a deal because you can use it so many different ways.
May Lindstrom The Clean Dirt Face Exfoliate: If you had asked me years ago if I would ever clean my facer with dirt, I probably would have laughed in your face. But I'm now a convert of the classing power of clay! This cleanser leaves my skin smooth, dewy and glowing. It's like a retexturing device in a bottle. The Detox Market offers 10% off your first order, if you've been dying to try this organic skincare cult favourite now would be the time.
The Brush: Before this year, I only applied masks with my fingers but since switching to a brush I can't go back! It even applies the product, feels amazing and makes it more of a spa like experience at home. Here are a few mask brushes I'm loving: MAHALO's treatment Bamboo brush, and the May Lindstrom's Facial Treatment brush.