Book a romantic cabin experience. Although there are plenty of places to stay in Harrison along the lake front, we opted for something different. Rowena's Inn on the River is infused with European flair. Guests can stay in the historical 1920s inn or in four rustic luxury cottages. From a deep soaker tub, in-room wood-burning fireplaces, and magnificent views of the Harrison River, this resort is not to be missed. All guests also receive a complimentary breakfast and use of the outdoor swimming pool. Currently they are constructing more cabins with different layouts from 1,2, and 3-bedroom The new 1 and 2-bedroom layouts have gas fireplaces, TVs, and larger kitchenettes and are best suited for families and friend getaways, but the 3-bedroom units, combine the best of both worlds, with wood-burning fireplaces, TVs, and kitchenettes. We are so excited to go back with the kids and grandparents next year. Our stay with the Rowena's team was a highlight of our couples trip. It was pure relaxing bliss.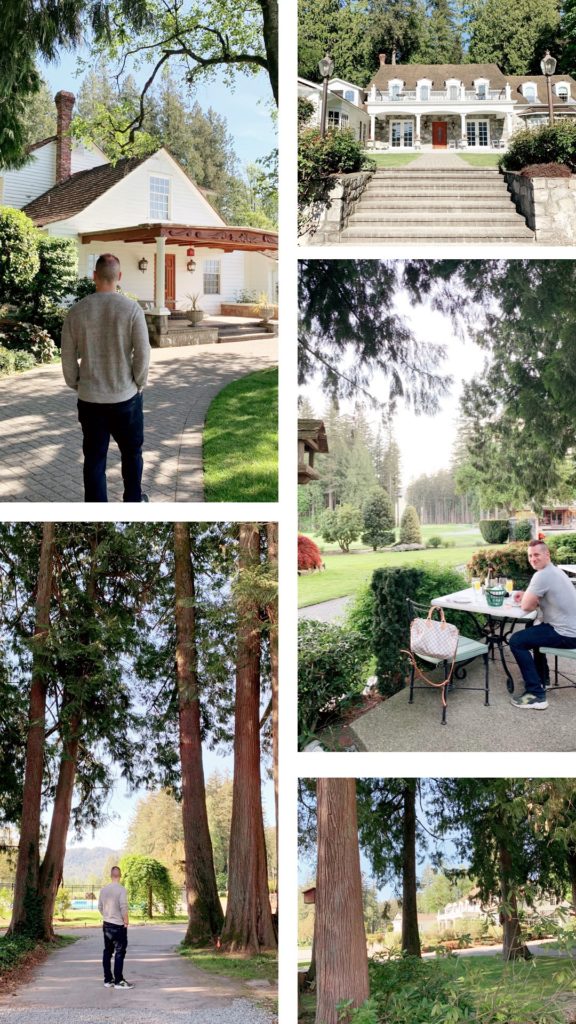 Experience the Sasquatch legend and local history. Twenty minutes up the road from Harrison Mills, in Harrison Hot Springs, visitors can experience the Sasquatch Trail. Harrison is filled with history, breathtaking views and natural wonders including the world-famous BC hot springs, seasonal salmon runs and eagle nests! Harrison Mills is the world's capital for the gathering of winter eagles. Stop in at the local Harrison Visitor Centre and explore the Sasquatch Museum. They can direct you to the local hikes, festivals, tours and spas in the area and it's home to the Sasquatch Museum!

Get out on that water! Between the giant inflatable water park , bumper boats or the beach, Harrison Lake has so much to offer. We booked a boat tour with Shoreline Tours. Our guide Chelsea was so knowledgeable, she filled us in on prehistoric sturgeon, majestic salmon and, of course, the stunning bald eagles along the riverbank. We ordered Pinot Gris and took in the natural sights for two blissful hours of relaxation.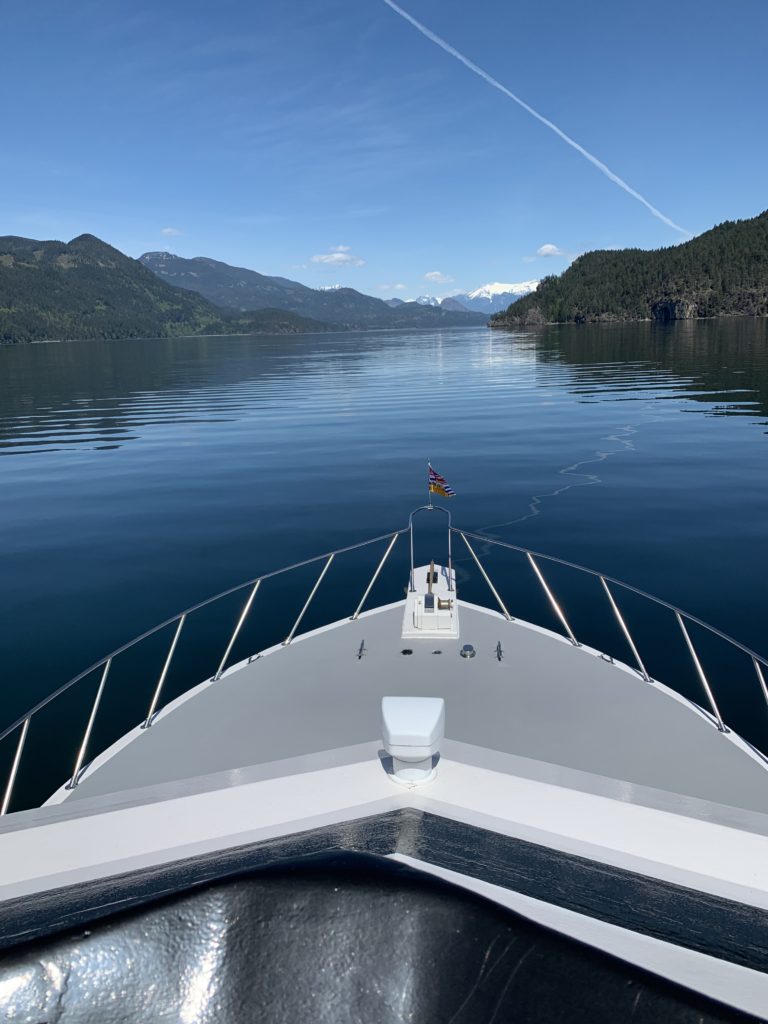 Grab an amazing meal with a view. There are plenty of places to grab a meal along the waterfront. The locals suggested several favourite spots: Morgan's, Black Forest, Milo's Greek Taverna and Old Settler's. We opted for an authentic Eastern European meal of schnitzel and sausage at Black Forest. The breathtaking views of the lake are worth the visit alone. In the winter, the patio is heated and covered, so you can still enjoy the beautiful views.
Treat Yo Self. Along Harrison Lake there are tons of businesses to satisfy any sweet tooth. What's your craving? Chantilly Ice Cream is sure to hit the spot on a hot summer day. Or stop into our favourite cross Canada Chocolatier, Rocky Mountain Chocolate Factory. Almost every where we travel within Canada, we make an effort to bring take the Kid's speciality chocolate gift sets from Rocky Mountain. This location carries Sasquatch feet!
Disclaimer: This trip was not PAID but some of the experiences and accommodations were in part covered by Tourism Harrison.