I'm so excited to share Alastair's room update with all of you this week. Some may have noticed we've been working on this room for several months now. When we moved into this house over a year ago, the previous owners used it as a home gym/ storage room. We pretty much adopted that idea in the moving process. It was far easier using it as a storage spot for many months and have Alastair sleep in a toddler bed in our room. Fast forward one year, I'm so ready to not only gain back our master bedroom but provide a toy heaven sleep situation for our little guy. We partner with The Brick to design a little boy's bedroom dream. Let the room product sourcing begin!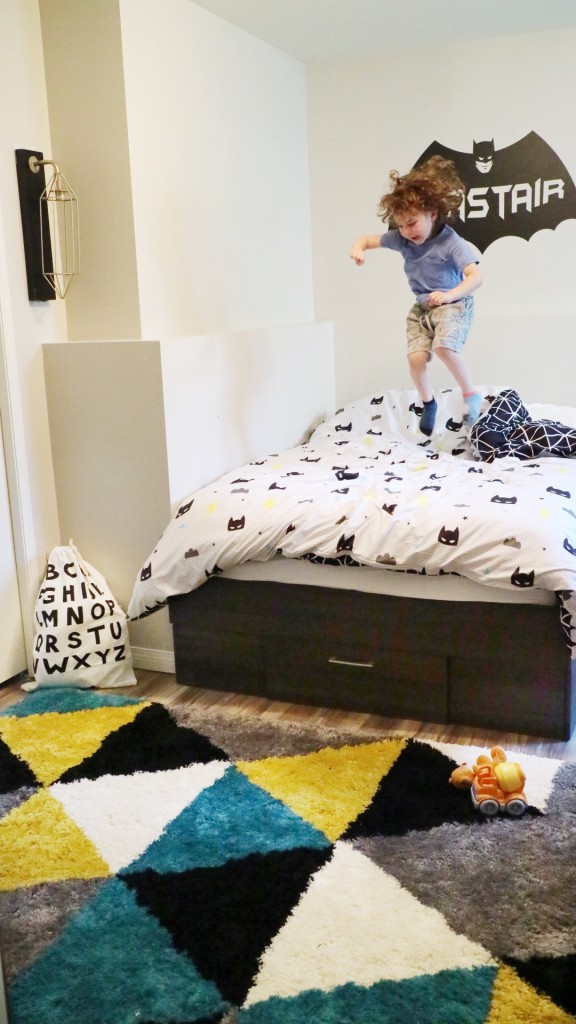 His entire room design revolves around The Maroq Triangle Area Rug. Graphic geometric triangles in teal and mustard bring excitement to any space. The soil-resistant fibres in this rug will withstand daily use. I wanted a soft, plush feel of this carpet under his toes  and knees for play time.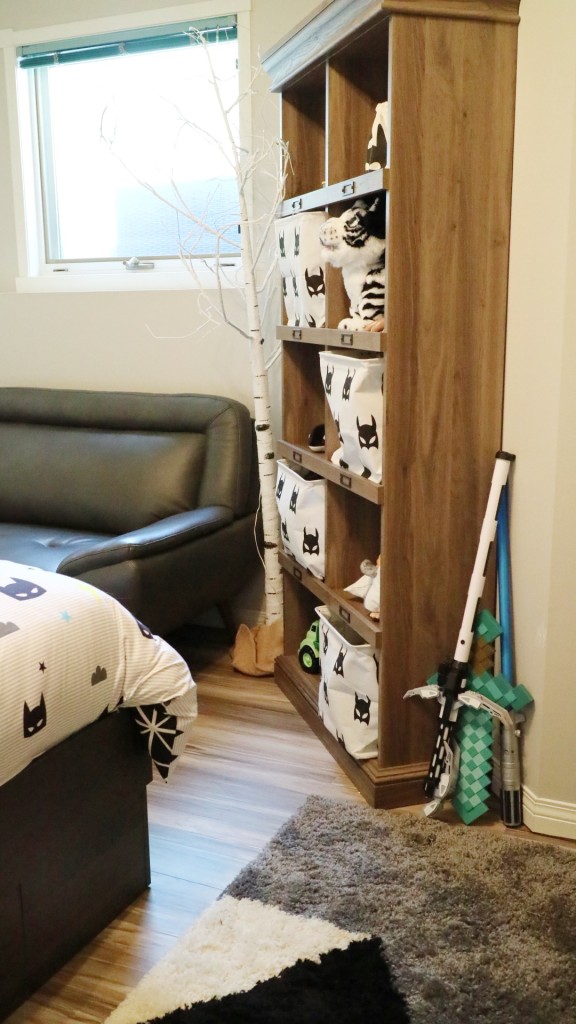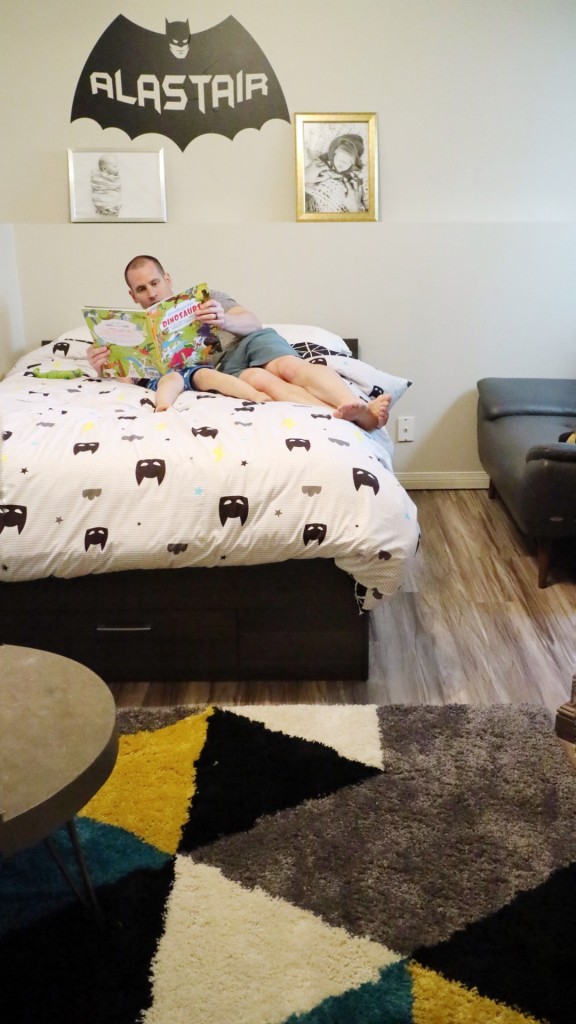 Every kid's room needs ample storage. We added both open and closed storage with the Harbor View Cabinet and Barrister Lane Tall Bookcase. Both in weather grey wood adding the perfect neutral palette to the room.