I'm so excited to share our bar sit up with The Brick. We scored these bar modern stools a few months ago. I love the padded leather and adjustable height, perfect for my guests to pull up a seat and make a great summer drink!
The Strawberry Lemon Spritz
What you'll need: 
1 oz. Gin  (We choose Hansen Distillery Trouble Gin)
1/2 oz. Simple Syrup
4 oz. Sparkling Water
Fresh Mint
Squeeze of fresh lemon
Lemon Slice
Strawberry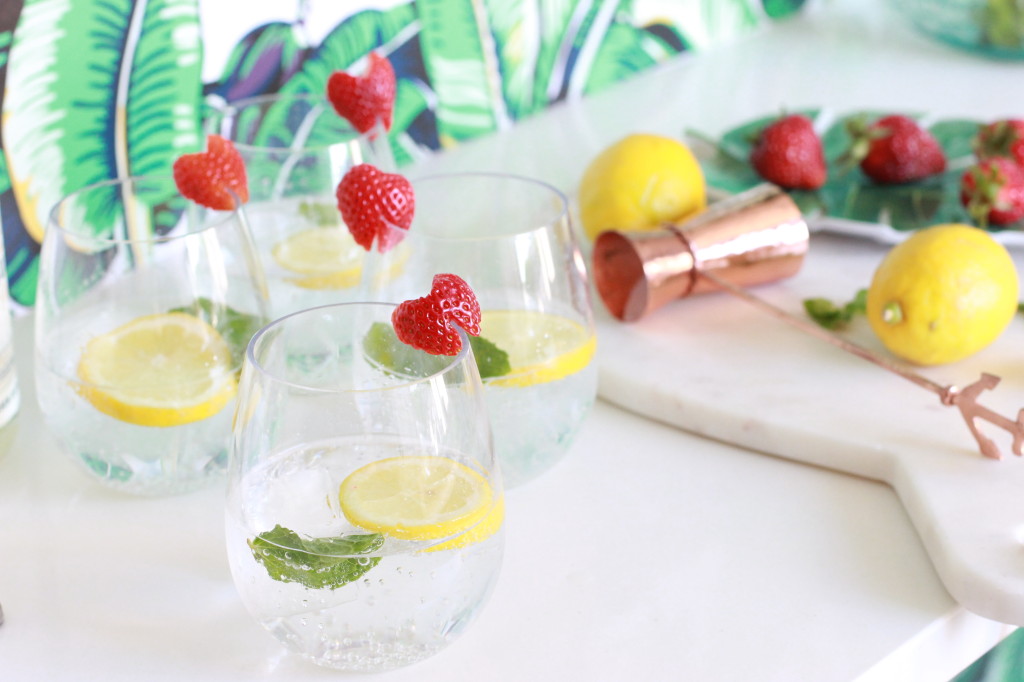 Muddle mint, lemon juice, and half a strawberry. Add all ingredients. Garish, lemon slice, mint leaf and half strawberry. Serve on ice.
Such a refreshing drink for those hot summer days.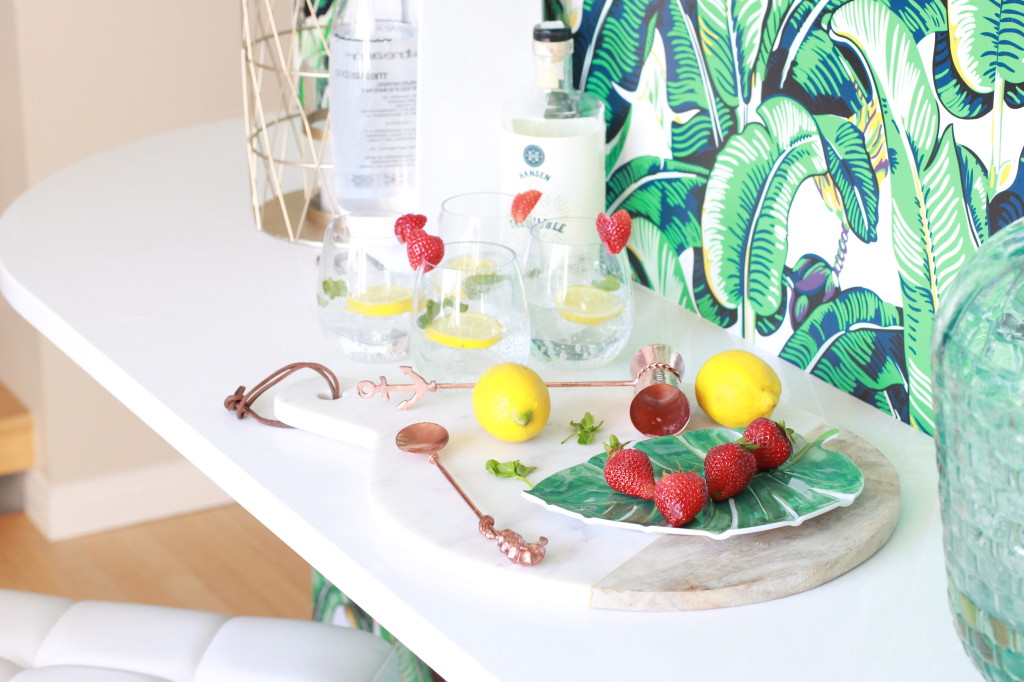 Continue reading →