I'm neither here nor there on Valentines Day. I usually do something nice for my significant other but growing up what I loved about the day was the treats I shared with my loved ones. My parents would get us hand picked postcards from Edmonton's AGA art gallery, write cute messages and give us a few sweet treats. I loved the personalized gesture of caring… as I've gotten older the day has grown along those lines, a day to show your loved ones you're thinking of them. That's why I love the term GALentines Day, it doesn't have to be about boyfriends it can be about your best gal pals!
You may want to treat yo' self or a special someone in your life, either way I've got you covered! I'll have quite a few giveaways in the next two weeks celebrating love love love both here and on my Instagram! Follow along here or there for your chance to score some sweet treats this month.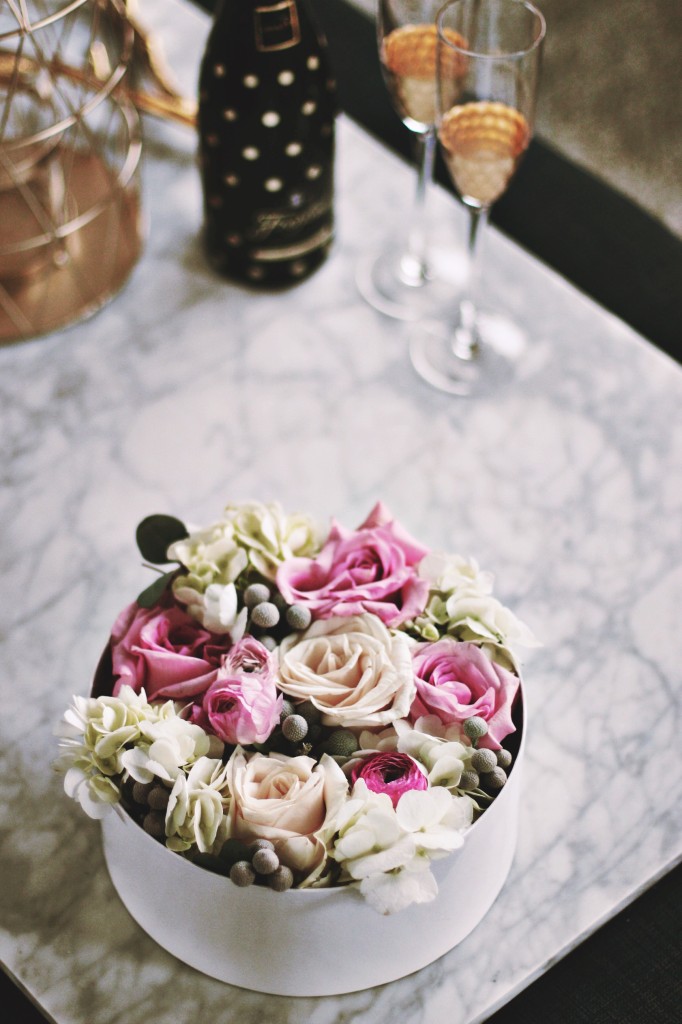 Let's start the giving with this amazing hat box arrangement from Fleurs Flowers. For your chance to win an arrangement of your own simply complete the two following steps for an entry:
Subscribe to my blog by email on the side bar.
Comment on this post with your favourite flower!
For more entries, head to my Instagram and look for one of these photos for all the details. Contest ends Friday February 10th 2017. Winner must be available for local pick up (West Edmonton Mall) or have an address within the Fleurs Flower delivery radius. Prize is valued at approximately $100, no cash value. Good luck darlings!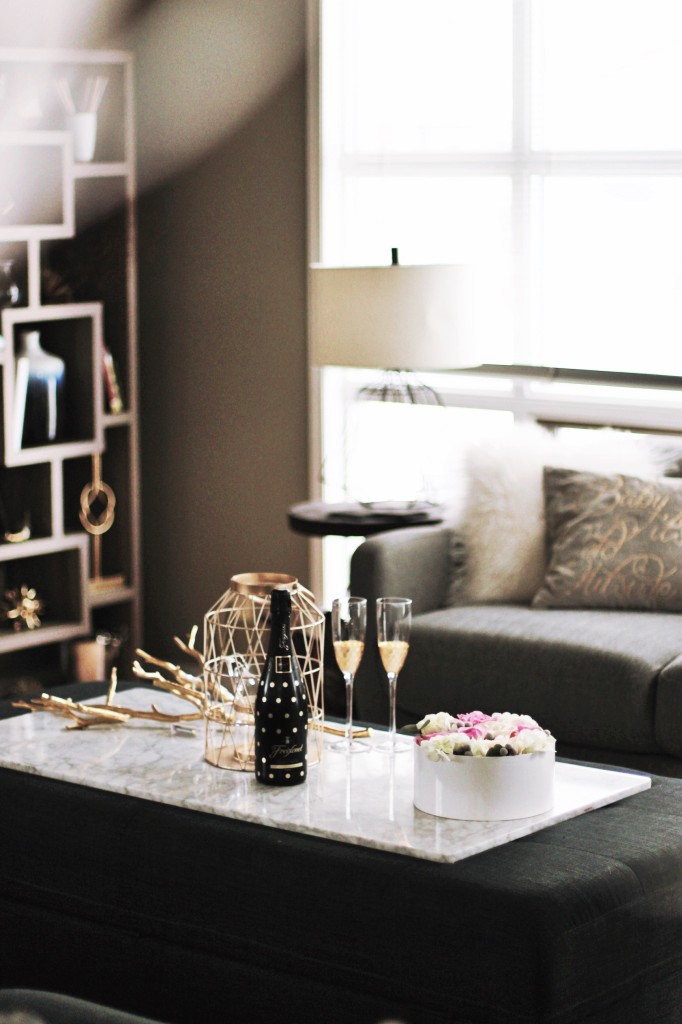 Or preorder your own arrangement and save 15% by using the promo 'Be Mine'
Room Details: Couch, book case, gold branch, gold geo lantern, ottoman & pillows by The Brick.