Looking for splurge worthy beauty products this summer? I've got my latest favourites that are sure to impress. From skincare to hair styling, I'm covering all the bases my beauty junkies. Here are my Top 5!
Herbivore Lapis Oil: So many of you have been asking what facial oil I've been wearing this summer, it's no surprise this luxurious oil made my list. I've talked about it before and we all know I'll talk about it again. It's quick-absorbing formula allows vitamins, fatty acids, and antioxidants to get into your skin without clogging pores. So many people ask if I break out when using a facial oil… No! Instead your face stops producing excess oil and finds a natural balance!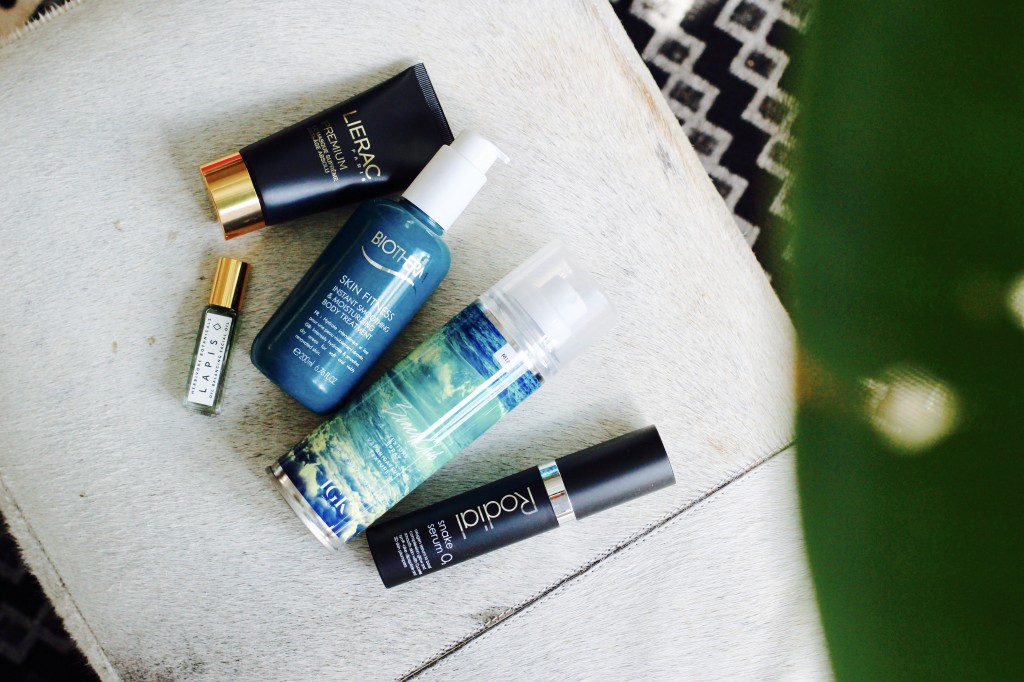 Rodial Snake Serum: For all my ladies aging gracefully this is the serum for you! It's a perfect combo of complexion glow and skin surface smoothing. It's like blur in a bottle … wear it at night with a moisturizer or I like to mix it into my foundation in the morning.
IGK Beach Club Texture Spray: After the perfect beach wave? It adds volume and texture to some limp hair. It has a build-able formula but I find a little goes along way.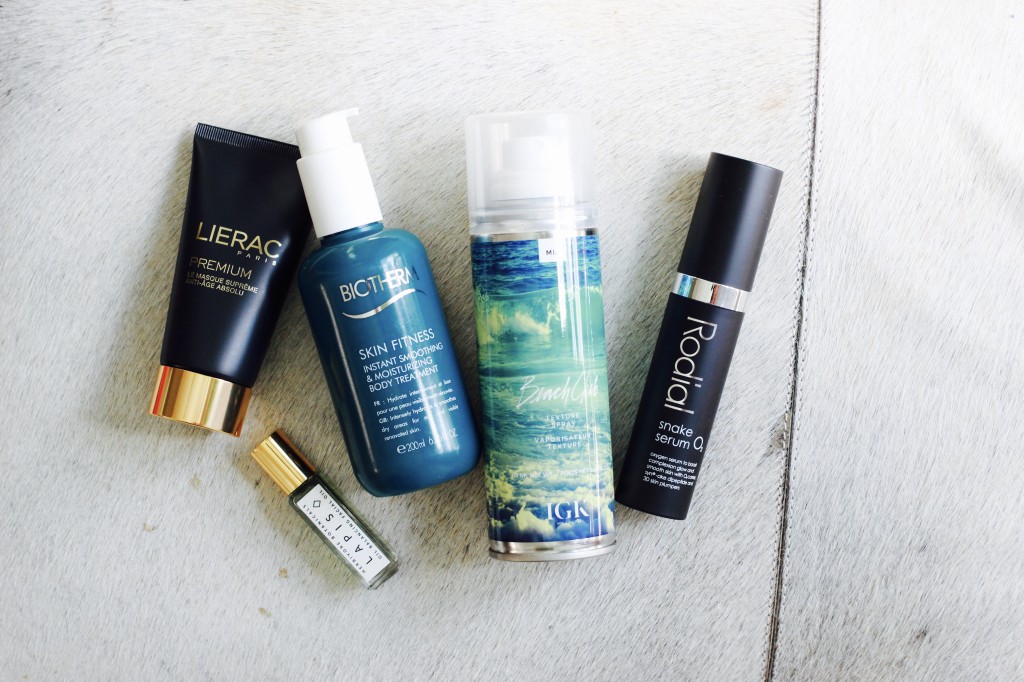 Biotherm Skin Fitness Smoothing Treatment: Let me start by saying the ENTIRE line is amazing, it was hard for me just to pick one… but this moisture rich treatment is amazing for dry patches so I had to include it. If you have reactive skin, this gentle formula shouldn't effect it. I'm out in the sun and elements so my skin takes a beating, this treatment is perfect for rebuilding my moisture barrier on my skin surface. My hubby loves it too!
LIERAC Paris The Supreme Mask: The premium line from this luxury beauty brand is unreal. We all know I'm a mask addict, so this all-in-one youth boosting treatment was my favourite by far. I love the smoothing effect it has on my skin after just one application.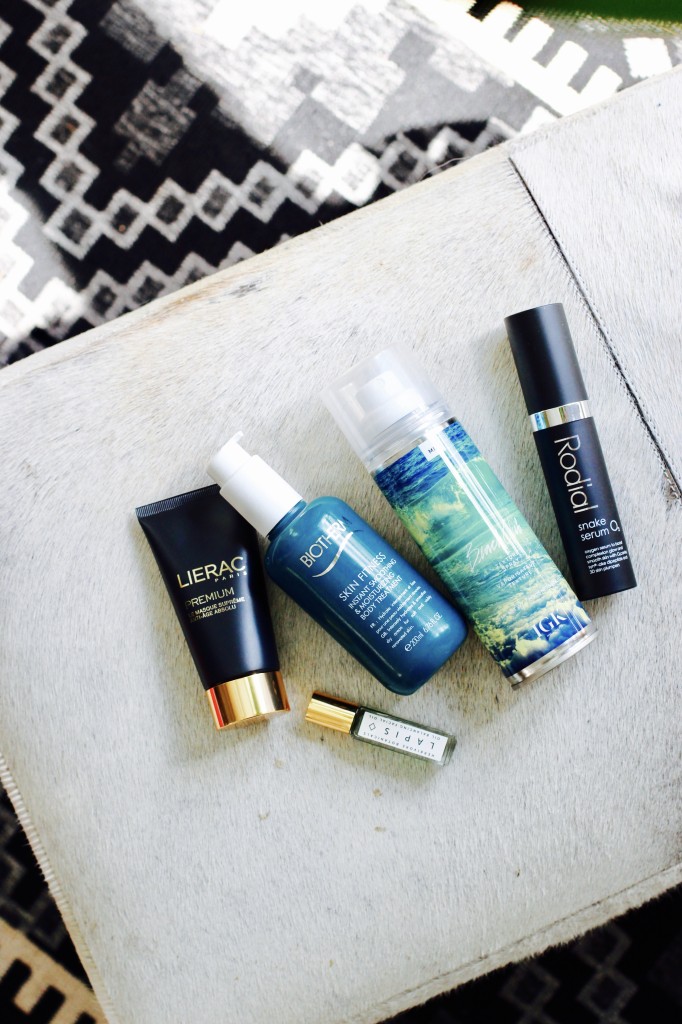 Disclaimer: This post was NOT paid but I did receive product samples to test and try.