I can't believe we are in our last days of summer. I thought I would share with you the products I've been loving this season from my friends at Vichy. From hydration, fortifying to sun damage these three beauty secrets have you covered. It's the perfect time to try a few of their lines because they are running a Back to School promo! Use code SCHOOL to save. Here are my current 3 top product picks from Vichy:
Mineral 89: I can't say enough about Mineral 89, it's my daily defence against stress, pollinates and the environment in general. It strengthens and hydrates my skin. I love wearing under my makeup in the morning and as a base under my serums at night.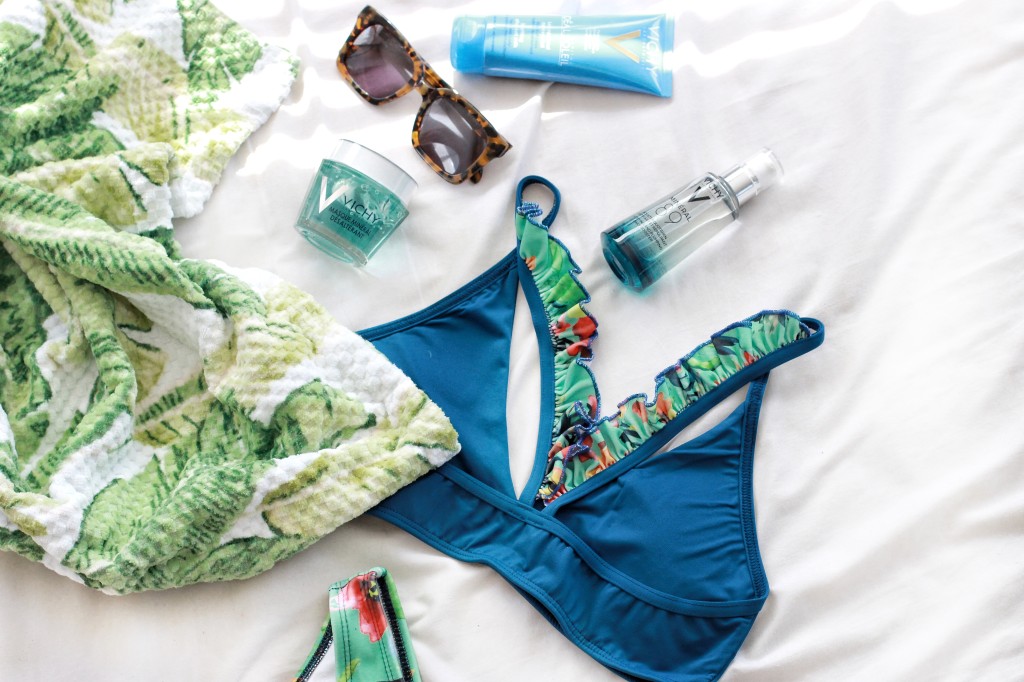 Quenching Mineral Mask: This mask is so hydrating! Not to mention it helps amazing. If you've been looking for an intensive gel based moisture mask this one fits the bill.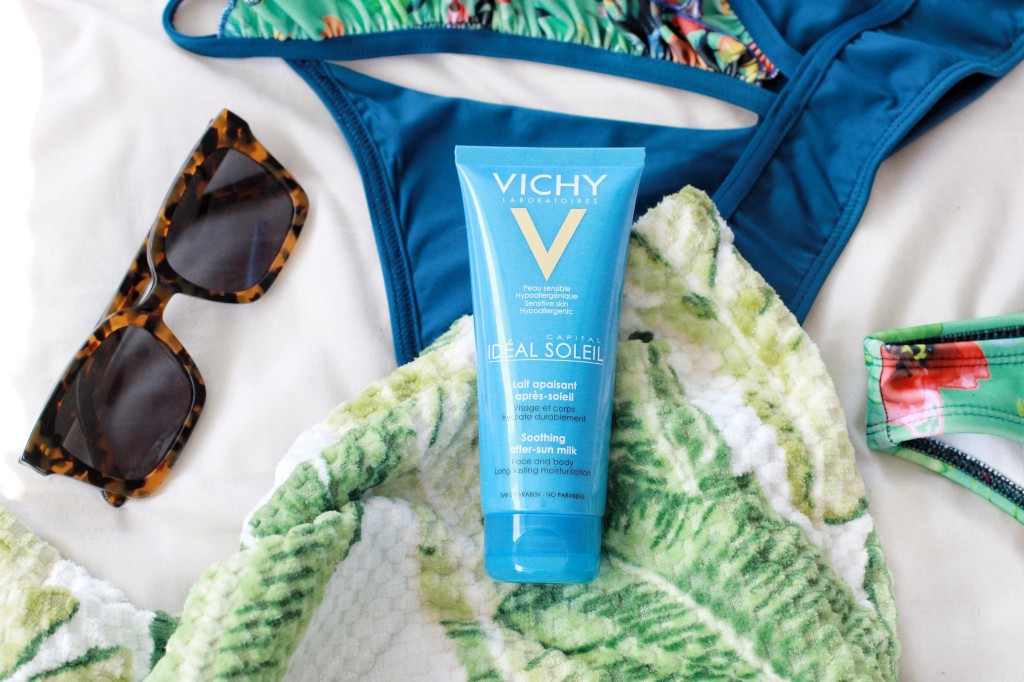 After Sun Hydrating Milk: I'm outside constantly, so I love this formula that not only helps repair the sun damage I've done, it also helps with future exposures. I'm happy to report it's paraben free. What is not to love!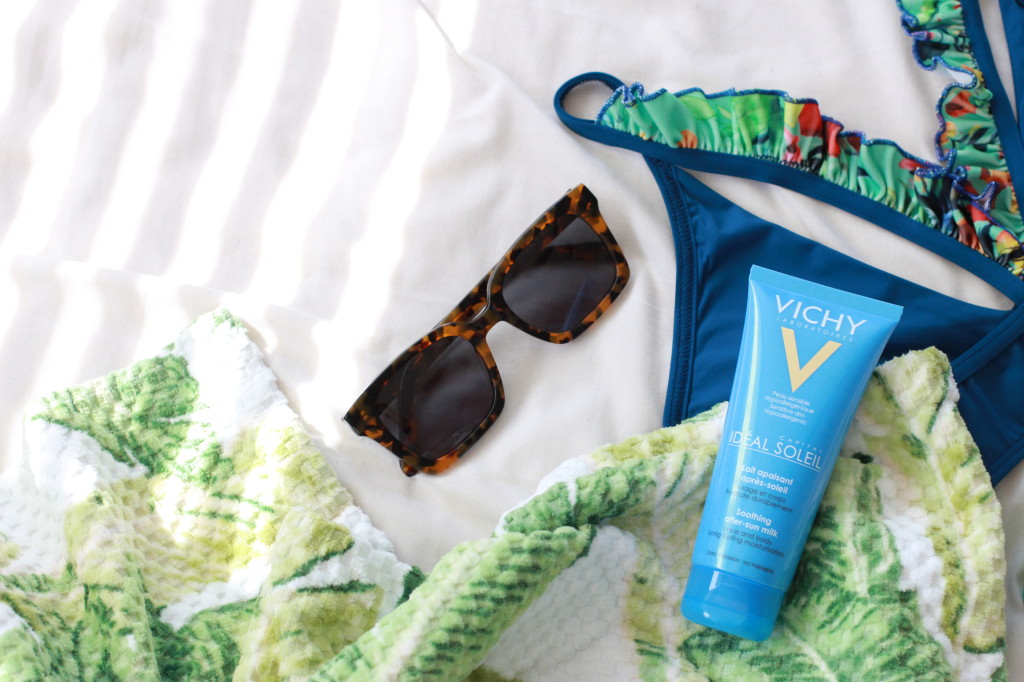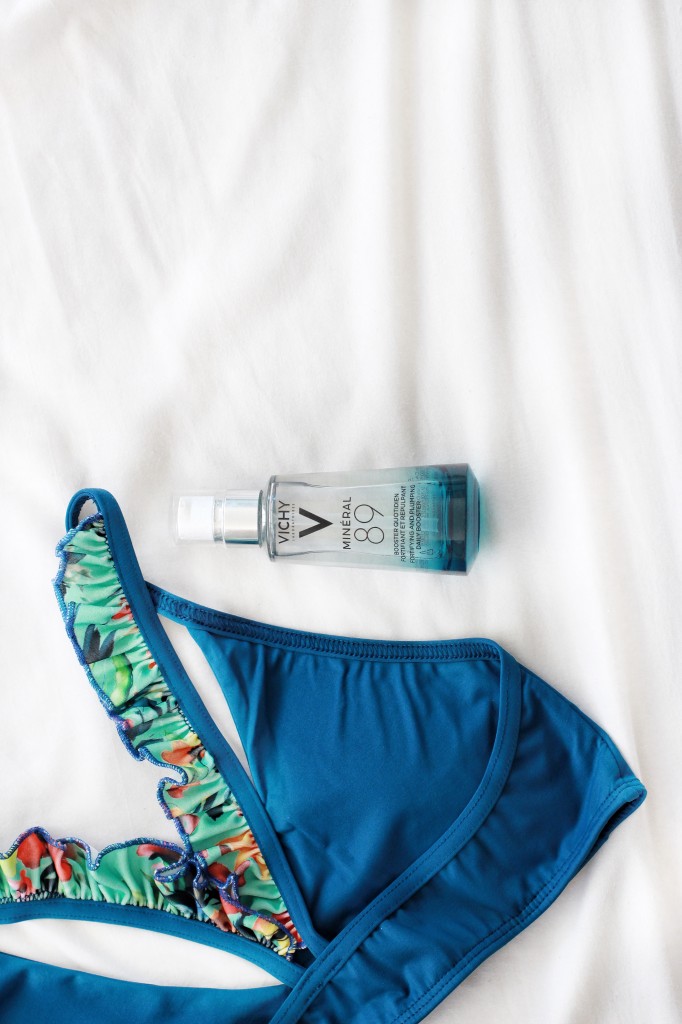 Swimsuit: June Swimwear for Vichy