For the last two months, I've been working hard to track down some amazing products for you! I decided instead of doing my usual monthly favourites, I would tackle a few categories to highlight stand out items I've been loving this summer. From pregnancy safe, to home decor I've been busy. You've probably seen quite a few of these come up on my snapchat (kiraparan) they are easily my essentials lately. Without further ado, let's a start the product pick roundup!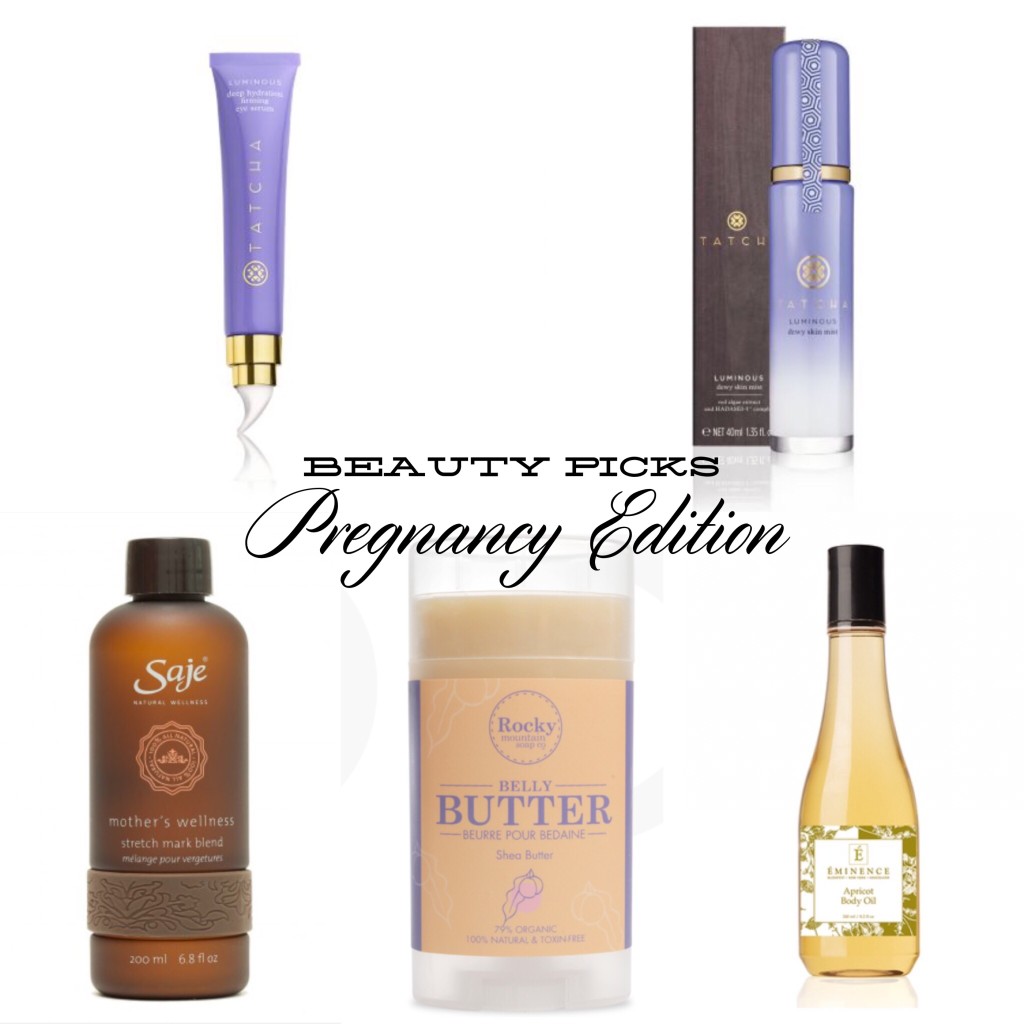 Every pregnant lady out there needs to find a good massage oil, stretch mark reducer and anything to help with that beautiful pregnancy facial glow. Here are a few luxury finds that are pregnancy safe for all my expecting mothers out there:
Eminence Organic Skin Care Apricot Body Oil
Rocky Mountain Soap Co. Belly Butter
Saje Mother's Wellness Stretch Mark Blend
Tatcha Luminous Dewy Mist
Tatcha Firming Eye Serum
We all know I'm a skincare addict, I would say a great skincare product can thrill me more than makeup, especially when it's getting amazing and lasting results. I've found a few skin game changers targeting your body, lips, hair and face. And yes, the price point on these luxury products can be a bit higher but you really get what you pay for, the results are worth every penny.
Eminence Organic Skincare Blueberry Soy Sugar Scrub
Biotherm Life Plankton Mask
ARYA Essentials Hair Oil
Herbivore Botanicals Blue Tansy Mask
Herbivore Botanicals Lapis Facial Oil
Patchology Lip Gel Treatment
Julep Lip Oil
Kat Burki Vitamin C Cleansing Balm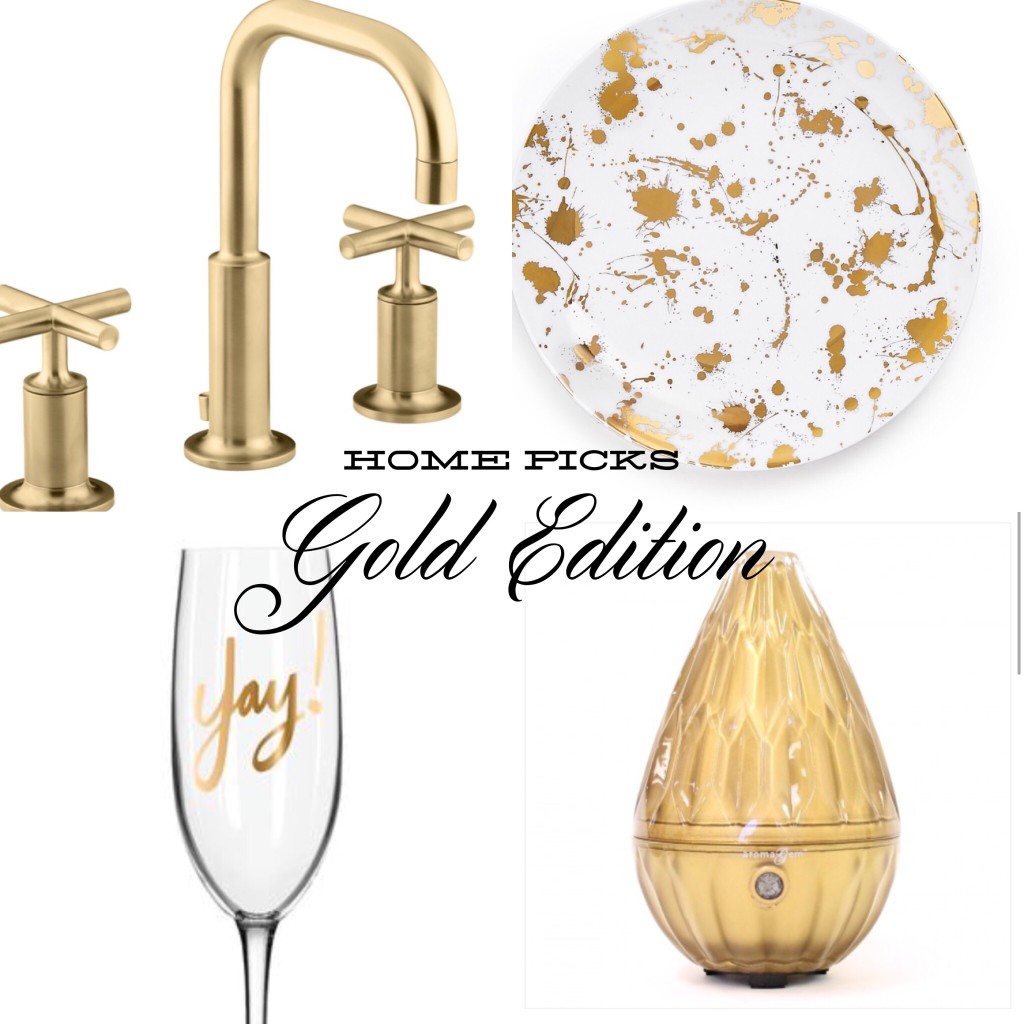 Since moving to the new house, I've had gold on my mind. These items are perfect for a little home decor update or as a house warming or hostess gift.
Saje Nebulizer
Easy Tiger YAY! Champagne Glasses
Jonathan Alder Gold Plates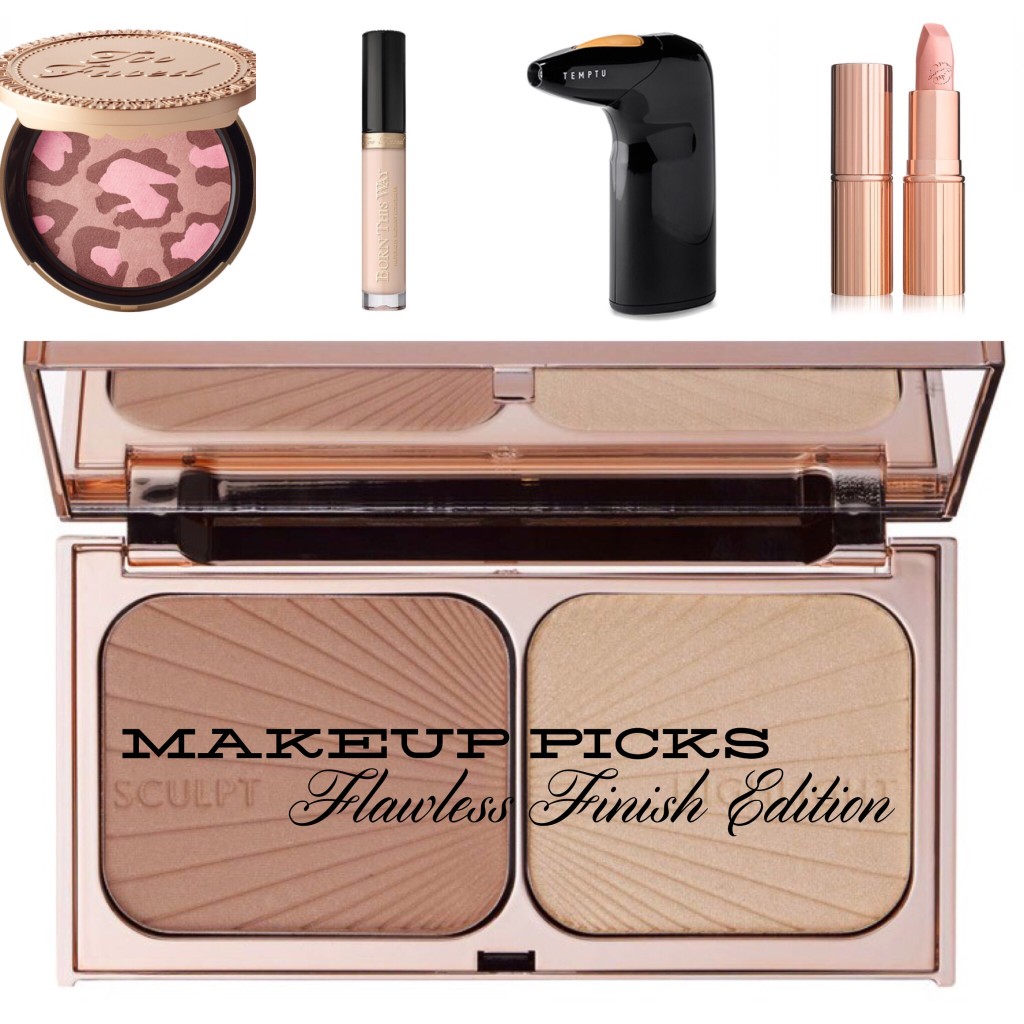 It's pretty easy to talk about makeup products that come into your life that you love but I thought I would focus on one very important topic. I've gotten so many questions about my simple glowing face this summer, so here are the few products that are giving me flawless natural coverage and glow. BTW these products are totally worth the hip.
Too Faced Bronzer
Too Faced Born This Way Concealer
Temptu Makeup Airbrush Device (YES it's as amazing as it sounds!)
Charlotte Tilbury Sculpt and Highlight Palette "Filmstar Killer Cheekbones Set"
Charlotte Tilbury "Hot Lips" Lipstick