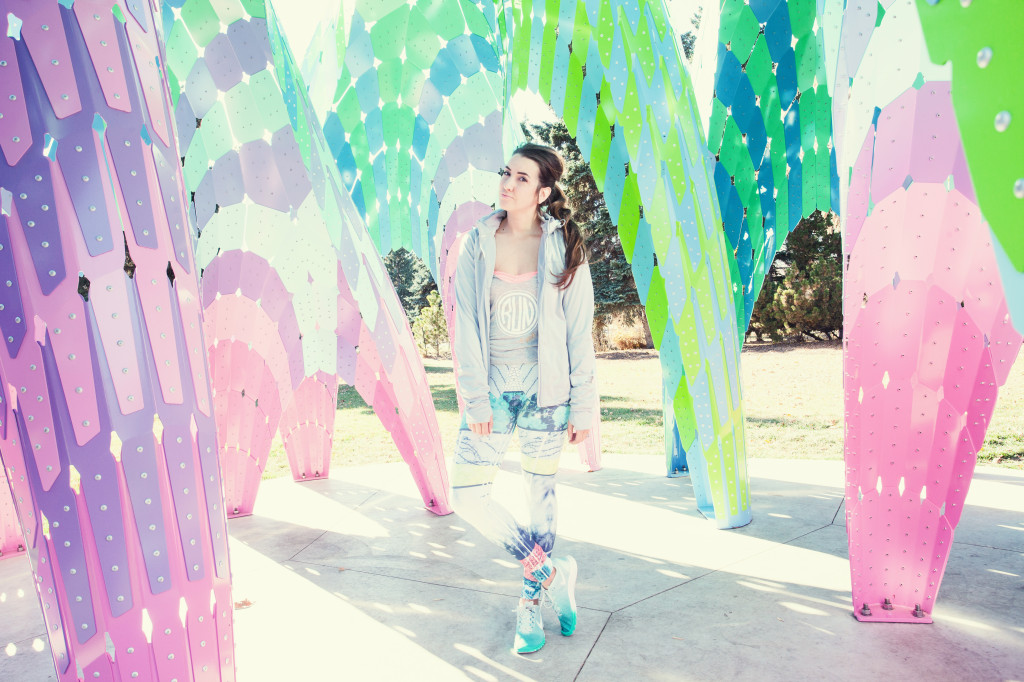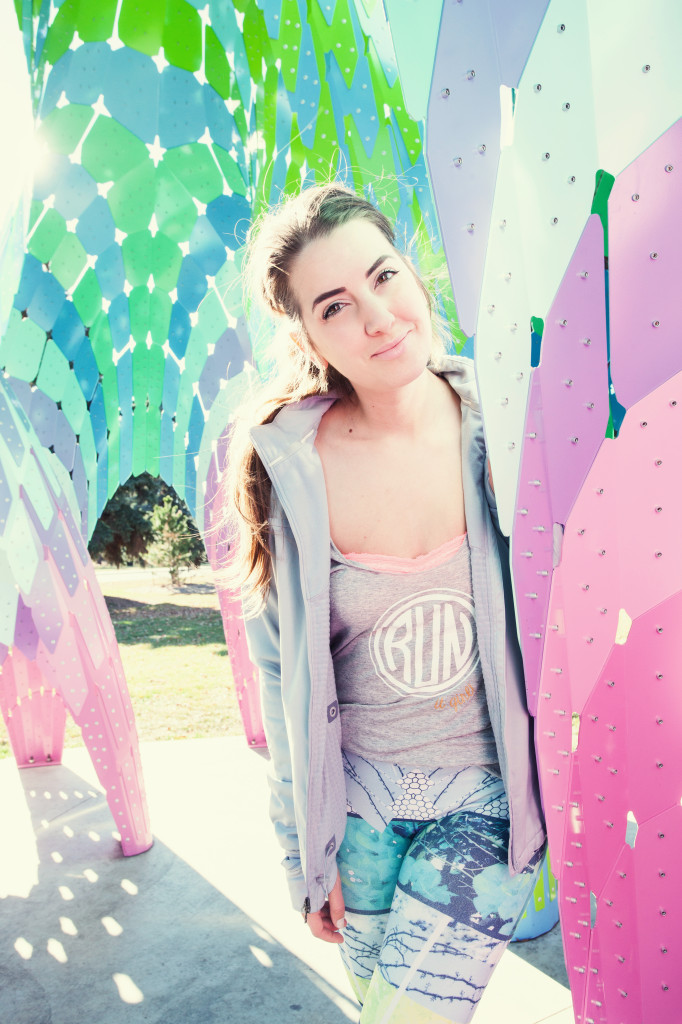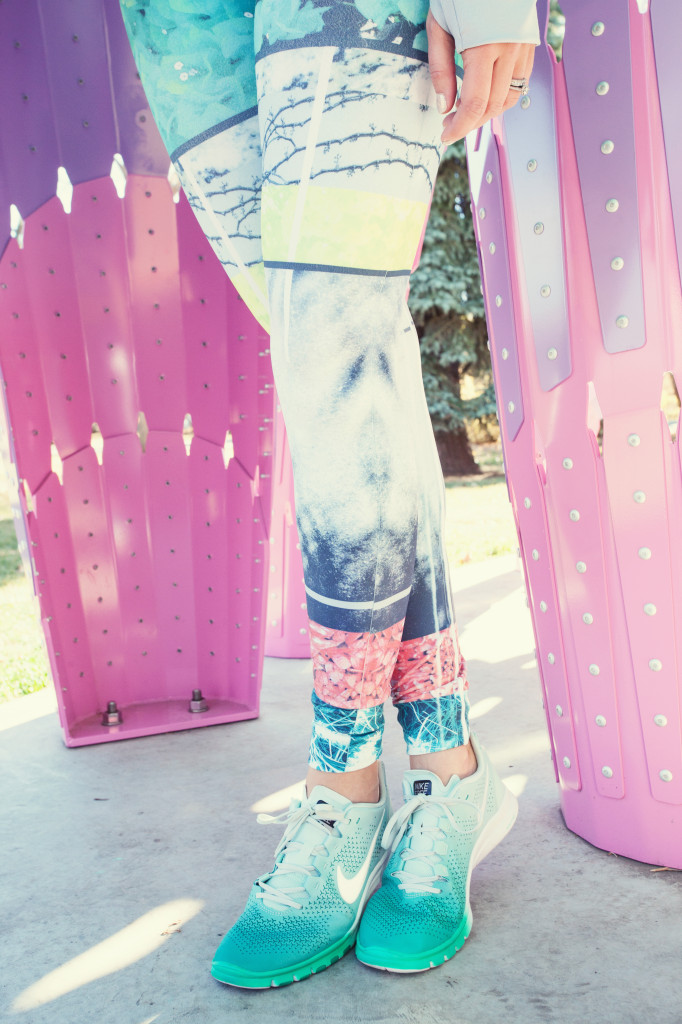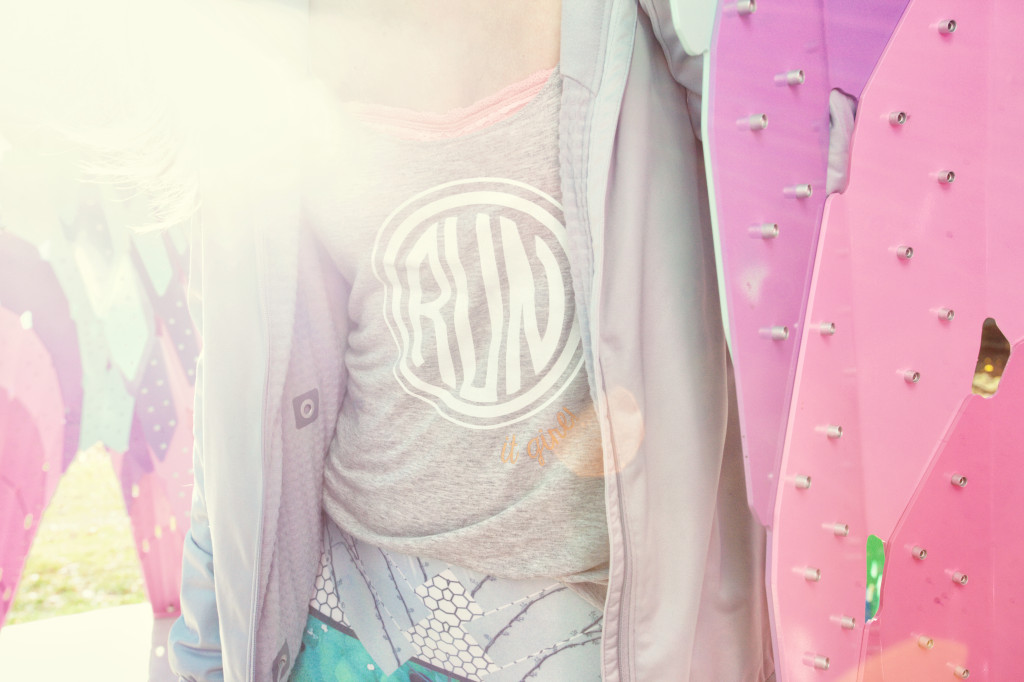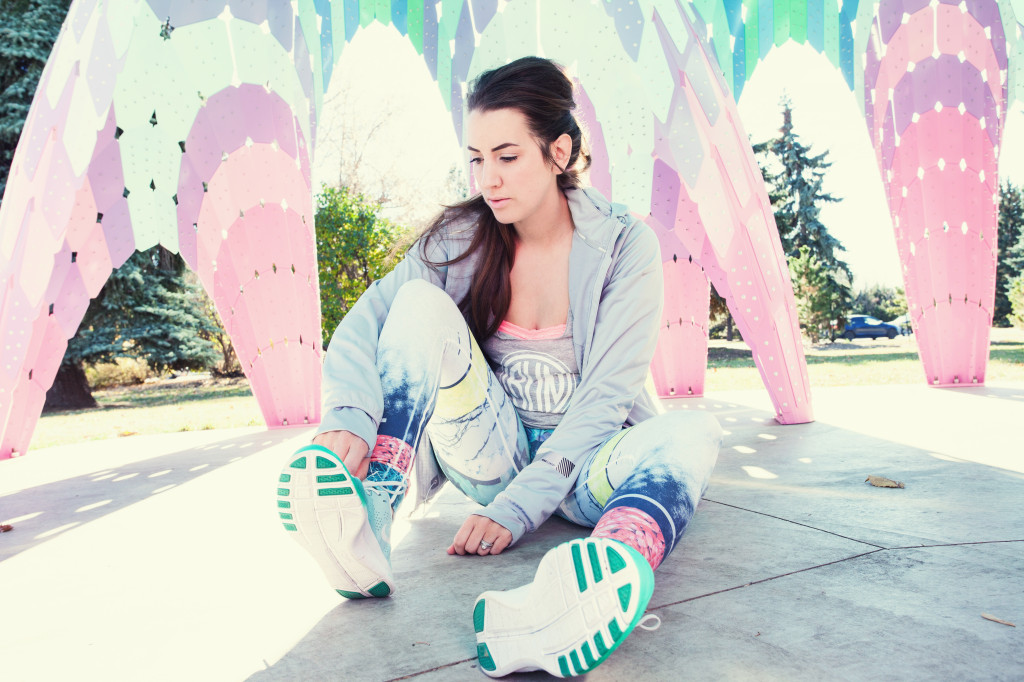 Jacket: Nike || Legging: Thatcher Collection ||Tank: Northern Style Exposure for eLUXE || Runners: Nike Free in mint
This is a look you'll see me in far more then anything dressy. I love to stay active, getting myself and baby out of the house each day is often the priority. I'm lucky enough to live near Edmonton's river valley that has some of the most amazing walking trails in Canada. Plus, I'm loving the newly renovated Borden Park! Isn't this sculpture amazing! … it matches my outfit perfectly.
On a side note, I'm a bit obsessed with my monogram RUN tank top from my connected collection for eLUXE. My line includes this tank and two other designs that are now officially on sale online. Find all three designs exclusively at eLUXE.
This tank is for all my girls out there, that hit the ground running everyday. Run it girl!
Photos By: Ashley Champagne