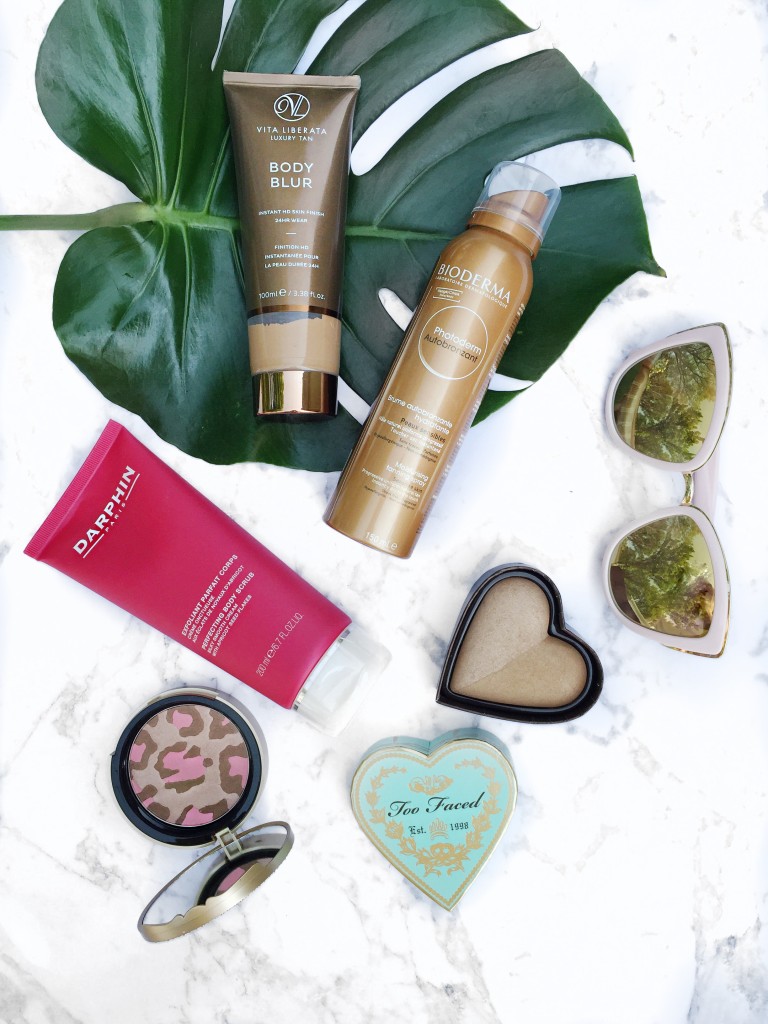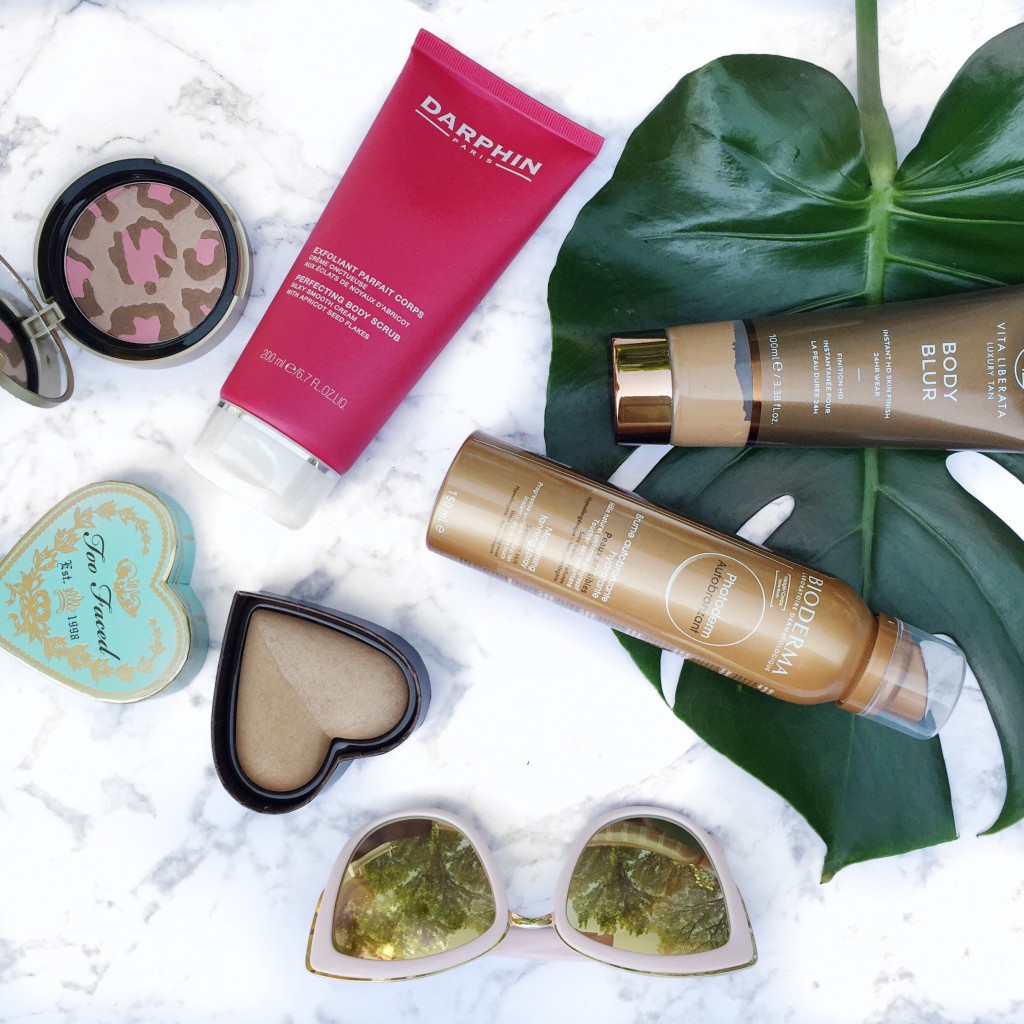 I love that natural tanned glow but hate the accumulative sun damage, am I right? It's taken me a while to find some products that can naturally mimic that tanned skinned look with out looking too dark or orange. Meet my 5 products you'll love for that coveted vacation glow:
Darphin Perfecting Body Scrub: If you want even colour when using any tanner, you need to start with exfoliated skin. This scrub is a professional formula inspired by the Institute expertise that eliminates dead cells and impurities, refines skin's texture and optimizes hydration. It's a scrub multitasker, it's the perfect skin prep to help you achieve the most natural glow.
Bioderma Photoderm Self-Tanning Mist: This nourishing self tanning mist guarantees an even gradual tan. The mist makes it easier to apply in hard to reach places, like your back. And I love that it dries instantly, it's mess free. I did a layered 2 day application, it was very natural looking without looking like something from the jersey shore.
Vita Liberata Body Blur Instant HD SKin Finish: If you aren't into self tanners, or you just want to maintain the colour you have achieved this is the product for you. The natural-looking tint lifts your skintone, adding radiance and a healthy-looking glow that can be showered off when you choose. Great for use on the face and body, alone or under foundation delivering a natural-looking, beautiful tan instantly. This product has been flying off the shelves at Sephora for a reason, it is so natural looking without the self tanning commitment. I like to mix a little into my body lotion and foundation to get that bronzed look in seconds.
Too Faced Pink Leopard Blushing Bronzer: I'm loving this cruelty free bronzer, the colour is pretty universal because it's subtle in all ways. The leopard bronzing and blushing powder combines gorgeous shades of golden bronze, gilded pink, and neutral fawn with a slight shimmer. Because it isn't too dark, it can be worn day and night. And the variety of colour makes the most natural glow.
Too Faced Sweethearts Bronzer: Who doesn't love a two for one product? Each baked, heart-shaped bronzer features two individual colors that can be layered for a multi-dimensional, radiant bronze that looks natural. Again, a Sephora customer favourite, this product is a summer must for that easy breezy vacation tan.