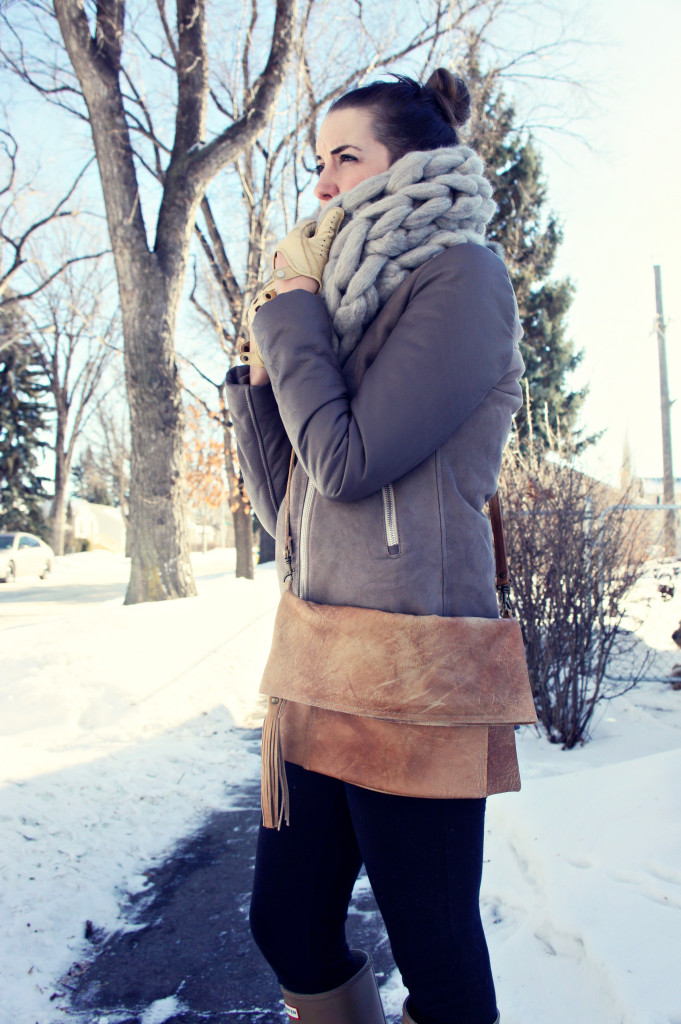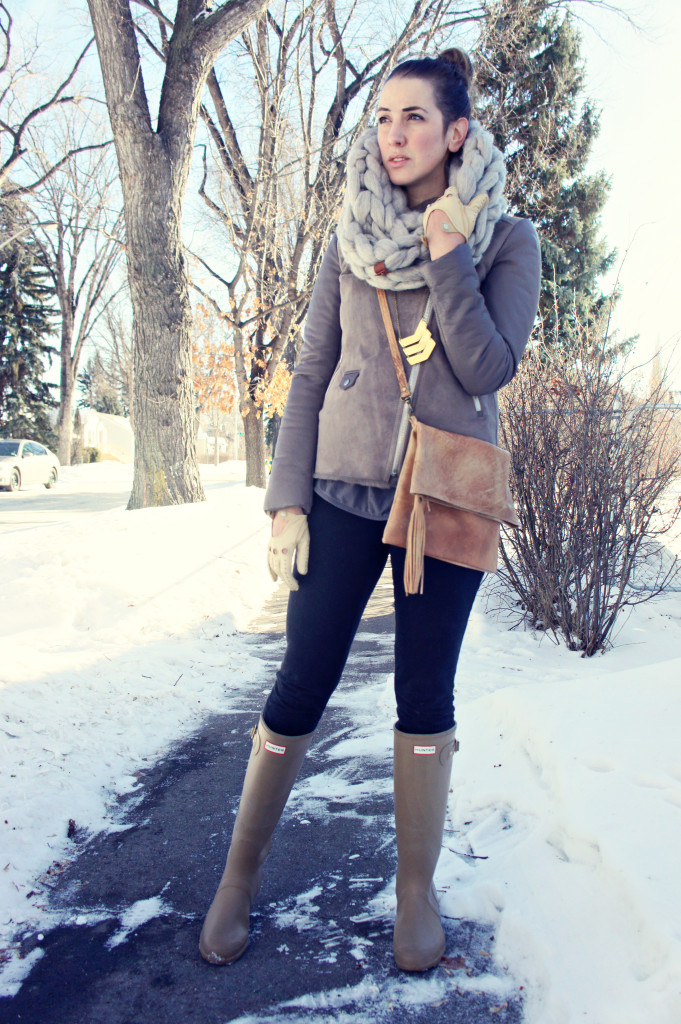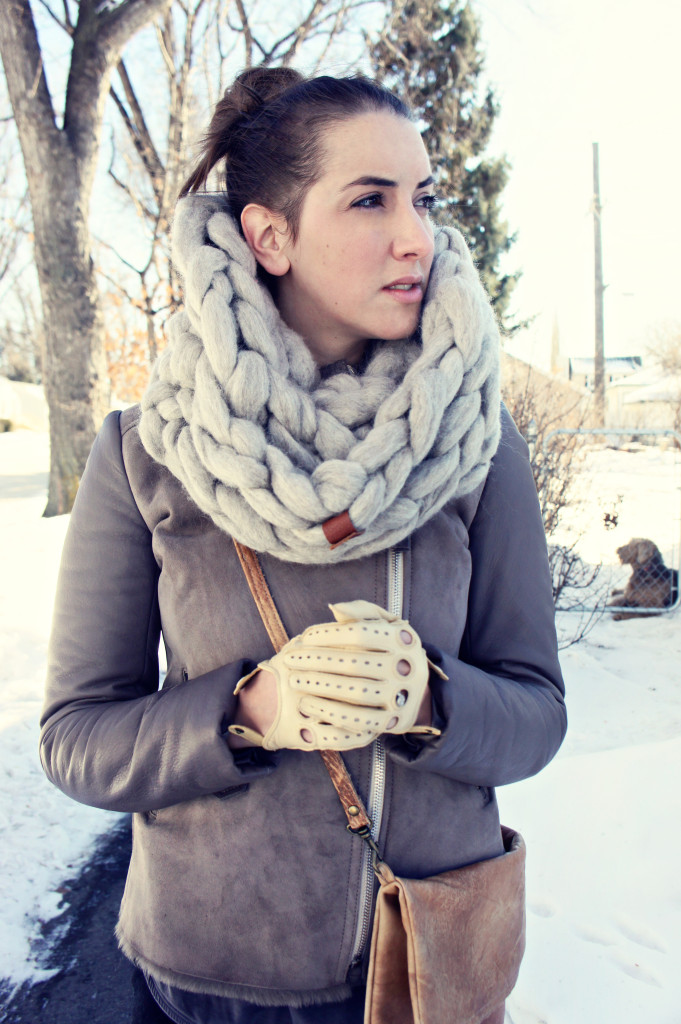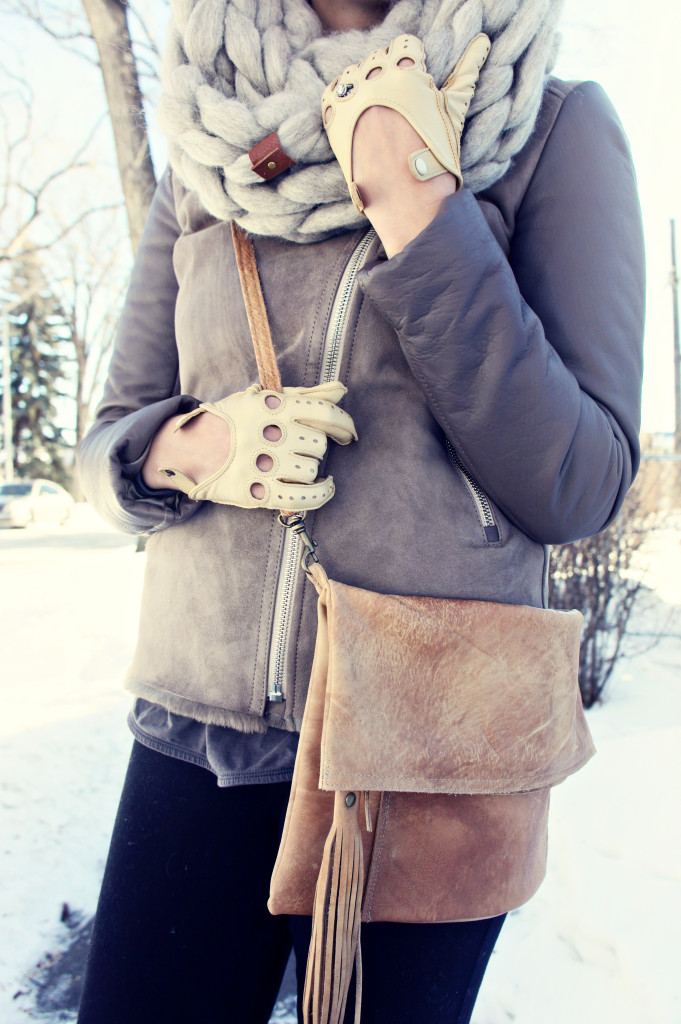 Jacket: Mackage // Pant: J.Crew \\ Bag: Angela Valentine c/o // Boots: Hunter \\ Gloves: eBay \\ Scarf: Connection  \\ Necklace: Unikati c/o
I have been completely inspired by collage art and illustrations as of lately. A piece from Monica Trastoy called black01 directly inspired this look. I'm loving shade palettes and geometrics. I feel like it's all that I have been pinning on pinterest. It's crazy how little things in your everyday life can be so visually inspiring; a sunset, snow sparkling on the surface, the woodgrain on your furniture.
What beauty are you finding inspiring?