Soda Stream sparkling water maker
Loose tea, berries, cucumbers, and pomegranate seeds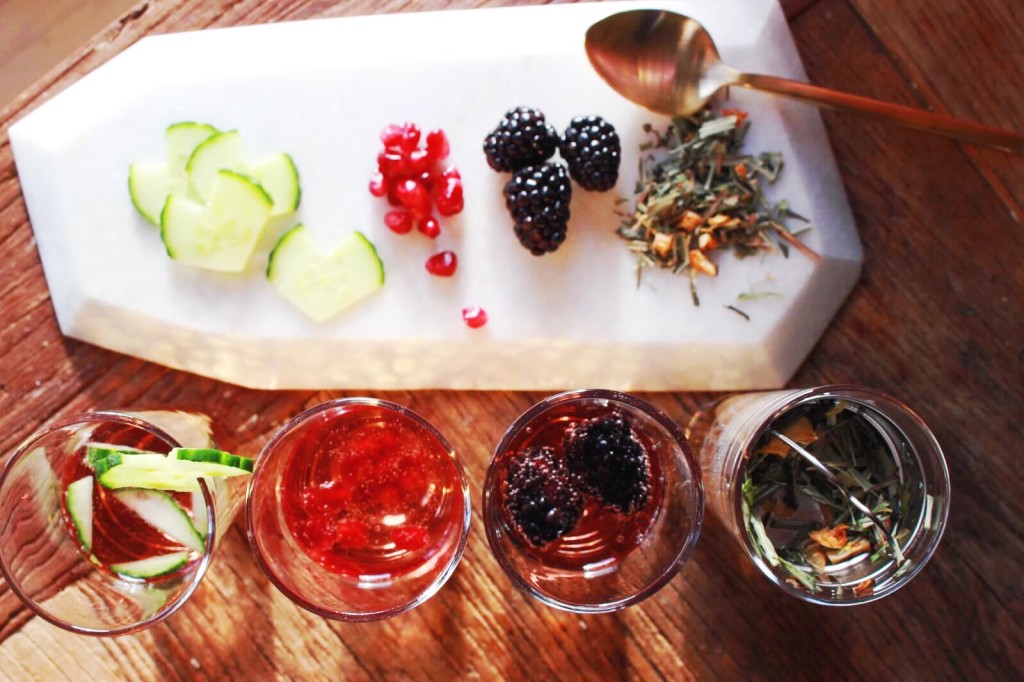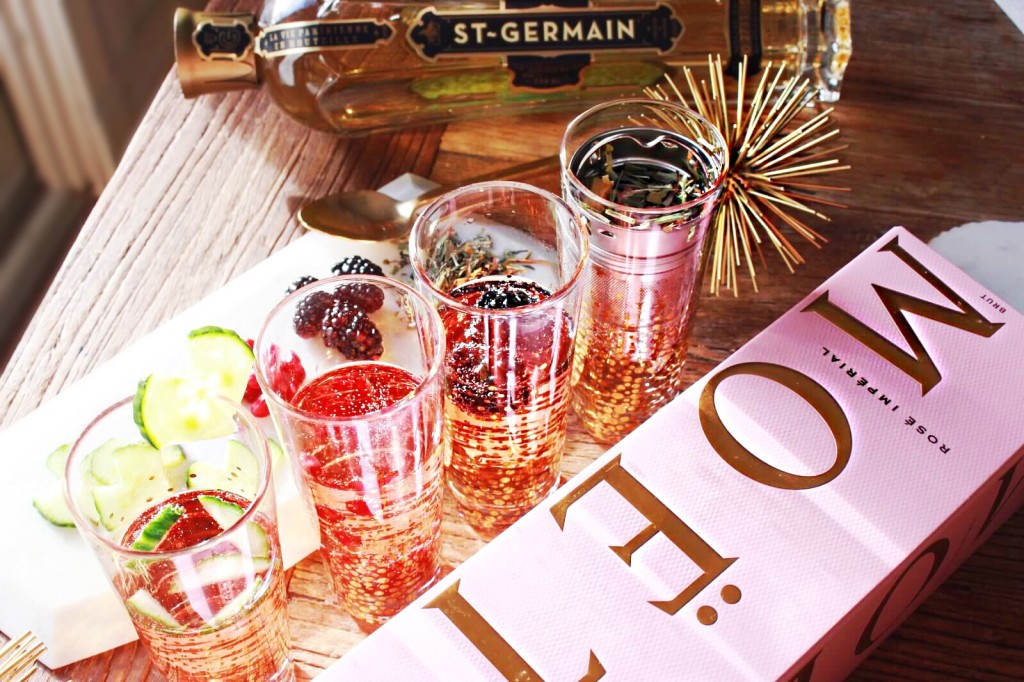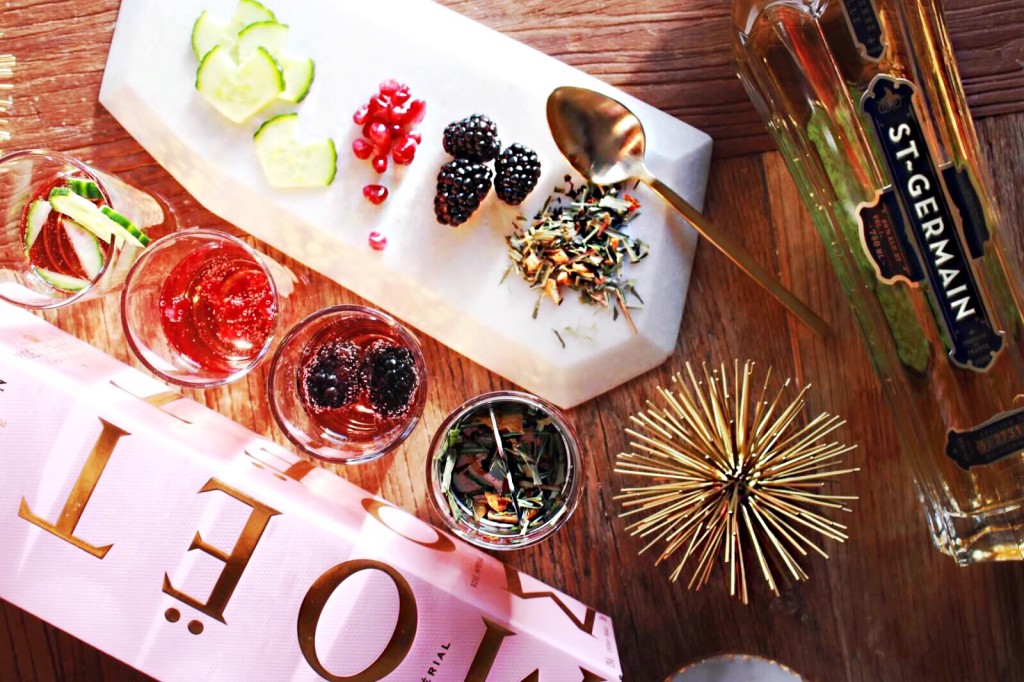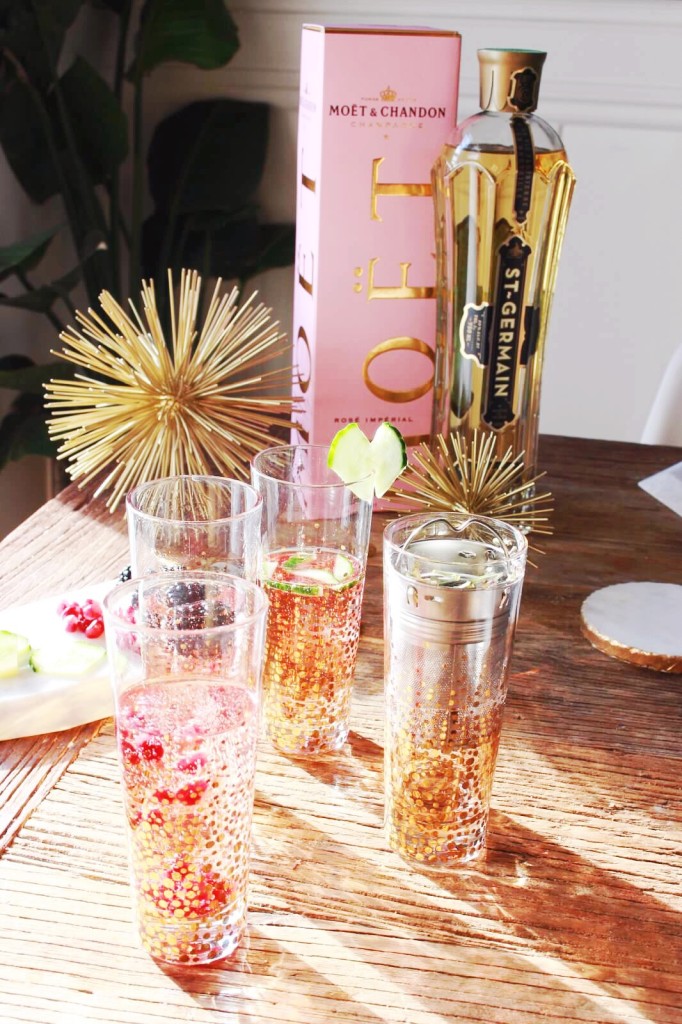 I LOVE a good champagne cocktail, so I thought I would share with you are 4 easy recipes. Including a charcuterie board of additives is a unique touch to add luxury to any dinner party. With this 4 ingredient board my guest can make their own champagne creation in moments. Or you can create 4 easy Champagne cocktails for your guests to taste throughout the evening, each with a slightly different flavour. You can either spurge and go with a real Champagne like I did with this Moet Rose Champagne. Or find a dry rose sparkling wine to substitute. This is my valentine cocktail how to: The Champagne Tasting Bar.
Passion Pom Champagne Cocktail:
1 oz Rose Champagne
1 oz St Germain Edler Flower Liqueur
1 oz Soda Stream Sparkling tap water, or plain sparkling water
5-10 Pomegranate Seeds
Cool As A Cucumber Champagne Cocktail:
2 oz Rose Champagne
1 oz Sparkling Water
3 Fresh slices of cucumber
Very Berry CHAMPion 
2 oz Rose Champagne
1 oz St Germain Elder Flower Liqueur
3 berries of choice (I used black berries for tartness)
High Tea Moet
3 oz Rose Champagne
Pour  champagne through strainer containing 2 tablespoons of your favourite fruity tea, green or earl grey. (I used Epicure's Citron Green Tea) Tip: pour VERY slowly… so it can infuse with the tea taste and it doesn't bubble over!